LG is committed to working together with partners with the goal to provide energy efficient and environmentally friendly HVAC solutions. JH Nam from the Air Solution Communication Team has weighed in on the impact LG Air Solution is having in the developing country of Myanmar. Let's see what he has to say about LG and the developments happening in the land of the golden pagodas.
Recently, global companies have been focusing their attention on one country in particular, Myanmar, well known for outspoken Burmese political leader, Aung San Suu Kyi.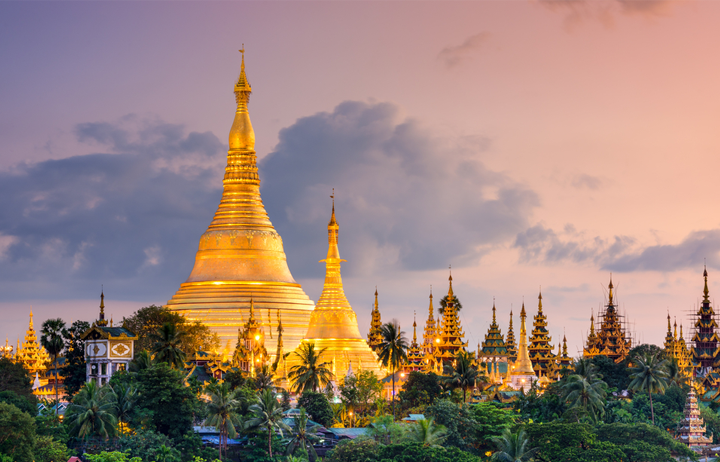 Myanmar may not be as well known as its neighboring countries on the Indochinese Peninsula such as Vietnam, Thailand and Cambodia, but the country's potential should not be underestimated. Myanmar's landmass is about 6 times that of South Korea, and its population is over 56 million. The once affluent Asian country has struggled economically and politically over the past 50 years due to the closed socialist economy and military dictatorship.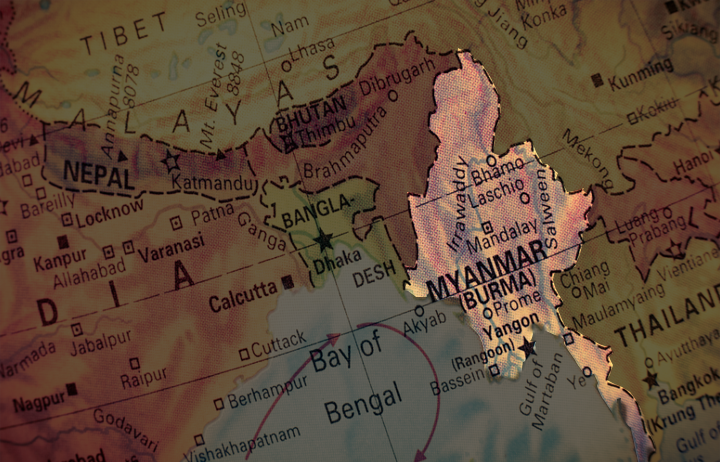 However, in recent years, with the huge transition in the political and economic systems along with abundant natural resources, cheap labor, and geographical advantages, the country is being recognized for its potential for rapid growth.
A Key Marine Logistics Hub in Asia?
The coastline of Myanmar stretches about 1,930 kilometers along the Bay of Bengal and the Andaman Sea. Myanmar is also bordered by well-developed countries such as China, India and other Southeast Asian countries. For this reason, Myanmar has the potential to emerge as a key hub for marine logistics in Asia in the near future. Since its full-scale reform of its politic and foreign trade policy in 2016, Myanmar has experienced rapid economic growth.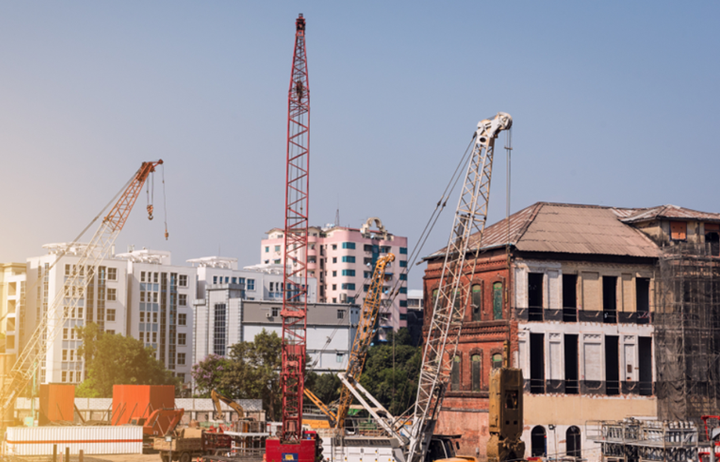 Yangon is brimming with change and development
Yangon is the old capital of Myanmar that has developed into the largest commercial city, and many global companies are investing in its economy. Recently, Korean companies have actively invested in Yangon as numerous business infrastructures have been established. Thanks to these changes, it is now possible to see people from different nationalities in Yangon.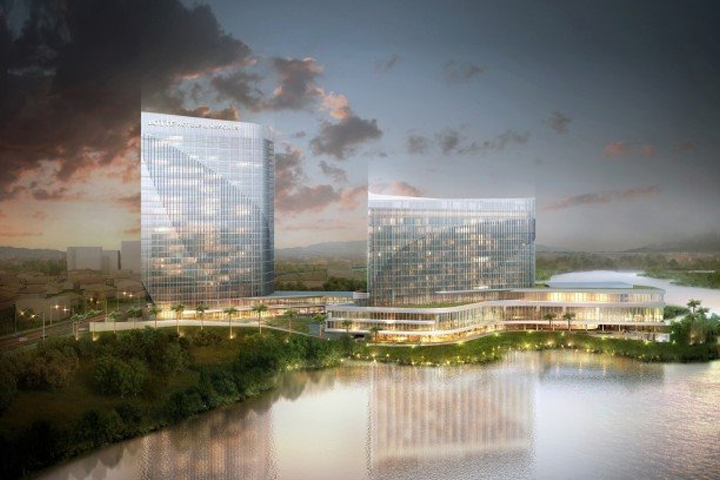 Last September, 'Lotte Hotel Yangon', offering premium services and facilities, opened in Myanmar's economic hub, Yangon. The hotel has become a symbol of Myanmar since it is located just to the north of Sheldon Pagoda, the Buddhist sanctuary, and nearby Lake Yangon, a large amusement park in Yangon. Moreover, the hotel has 658 rooms in total (343 hotel rooms and 315 serviced apartments) and it has become a local landmark due to its scale and size.
Where the Breeze of LG Blows
There is another reason why this hotel is gaining so much attention. This is because LG Air Solution has also made its mark on the hotel. The Lotte Hotel Yangon hosts many residents along with a range of large-scale facilities that must operate 24 hours a day, making an efficient HVAC system essential. Also, optimized heating and cooling must be supplied to each space in order to create a comfortable environment for all residents.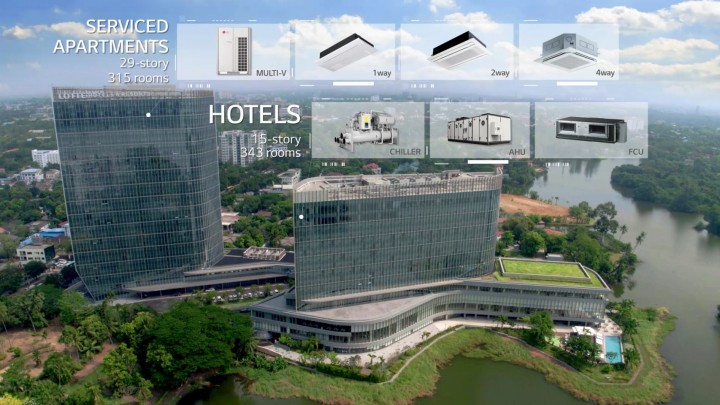 LG Air Solution is able to provide world-class HVAC services that suit the demands of a hotel. LG provides centrifugal chillers, air handling units and fan coil units for hotel central air conditioning systems. They also offer Multi V units that allow guests to freely adjust the temperature in individual serviced apartments as well as a wide range of indoor units for large-scale facilities.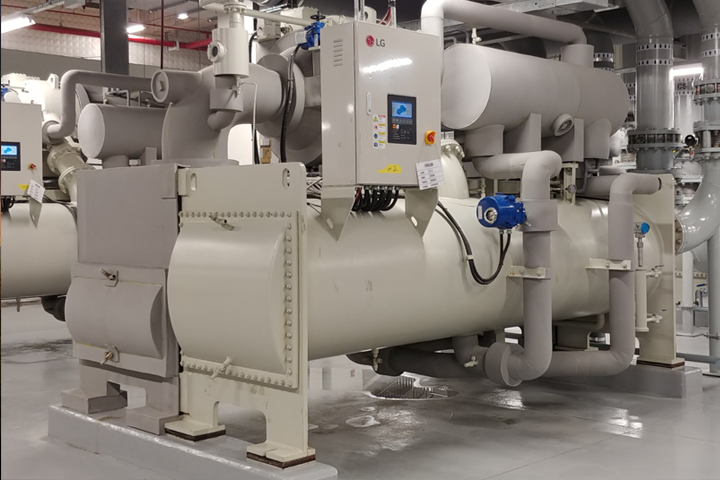 High-efficiency LG centrifugal chiller
LG's high-efficiency centrifugal chillers boast an efficiency of the highest standard with 2-stage compressor and de-compressor inverter technology. This technology makes LG HVAC centrifugal chillers a perfect fit for conserving energy and providing comfortable environments in large-scale buildings and industrial facilities. The control panel with a high-resolution display and simplified UI also makes the chillers easy to operate the automatic configurations with a simple touch of the screen. Furthermore, the environmentally friendly R-134a refrigerant minimizes damage to the ozone layer.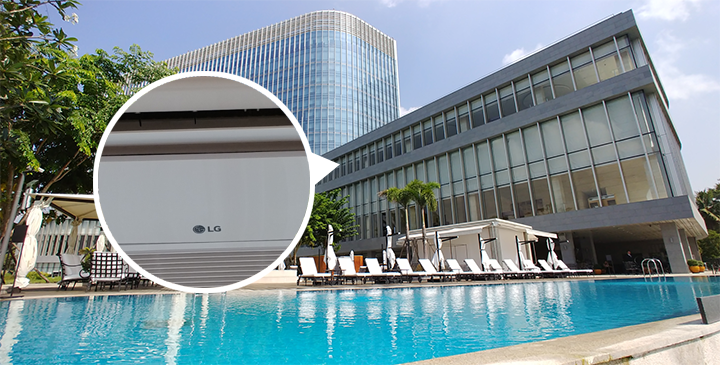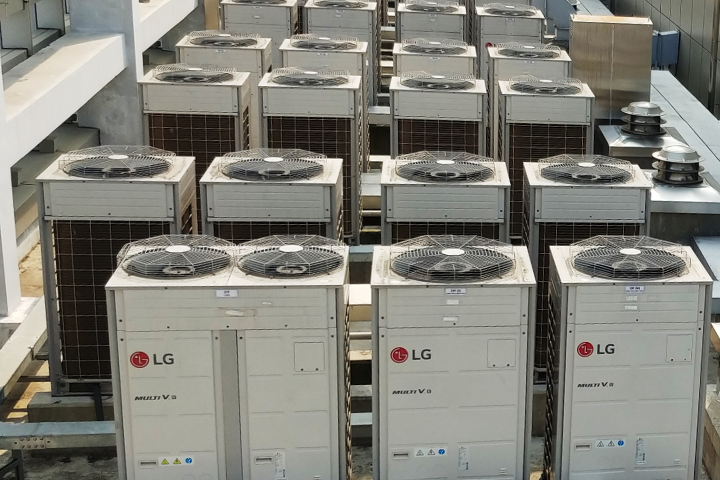 LG Multi V IV
The Multi V is the LG Electronics' flagship solution for medium and large-scale buildings. Multi V is embedded with LG's own high-efficiency inverter compressor that boasts high-performance and energy efficiency (17% improved efficiency compared to the previous model) and provides the benefit of reduced operating costs. Lotte Hotel Yangon administrators praised the LG solutions installed at the facility saying, 'LG Air Solution technology and products provided us with all the solutions we needed at our hotel.'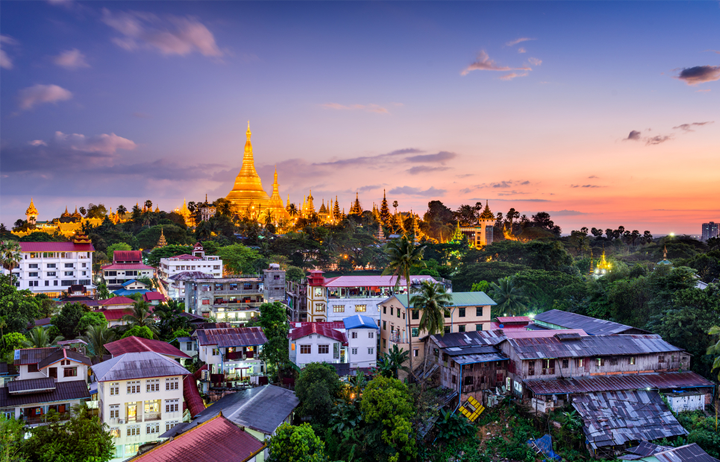 As Myanmar looks to become the prominent marine logistics hub in Asia, many people are collaborating to ensure this ambition comes to fruition.
LG Air Solution will continue to promote development like we are seeing in Myanmar with world-class technology and products.