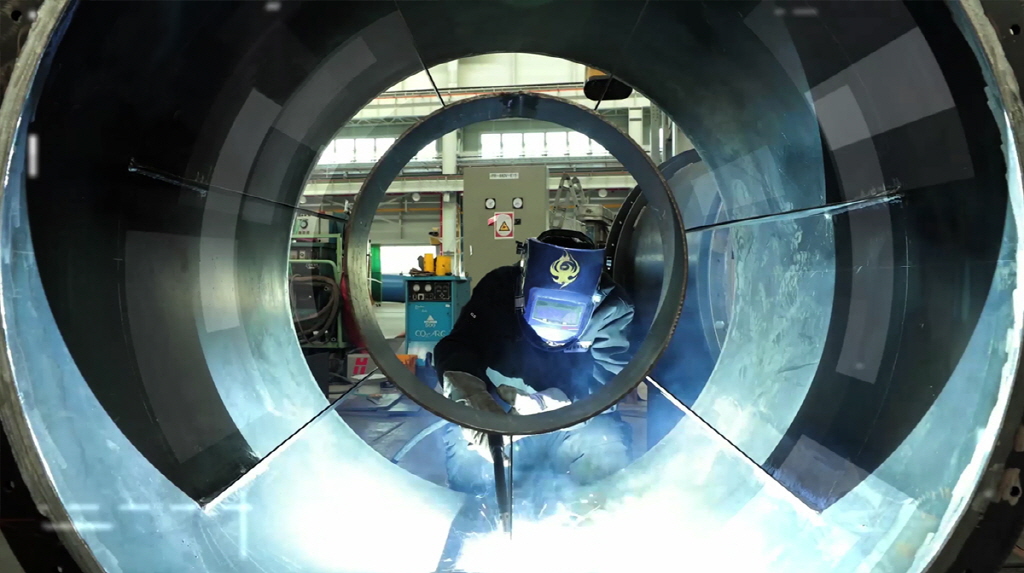 When it comes to any product or service, quality control can be as important as the product or service itself. At LG, we endeavor to not only deliver quality products but to make certain our products are meeting our clients' needs. LG offers a diverse line up of chillers that suit a wide range of facilities and environments and we host a special inspection program where we allow our customers to take part in the chiller testing process. We took the opportunity to visit one of our chiller testing facilities to learn more about the testing process and see how LG ensures customers get the most from their chillers.
The Process
If you've never seen a large-scale chiller up close and personal, they're quite impressive both in size and complexity. We were fortunate enough to have one of our engineers walk us through the testing process step-by-step and observe the precision testing of a centrifugal chiller firsthand.
Material Defect Inspection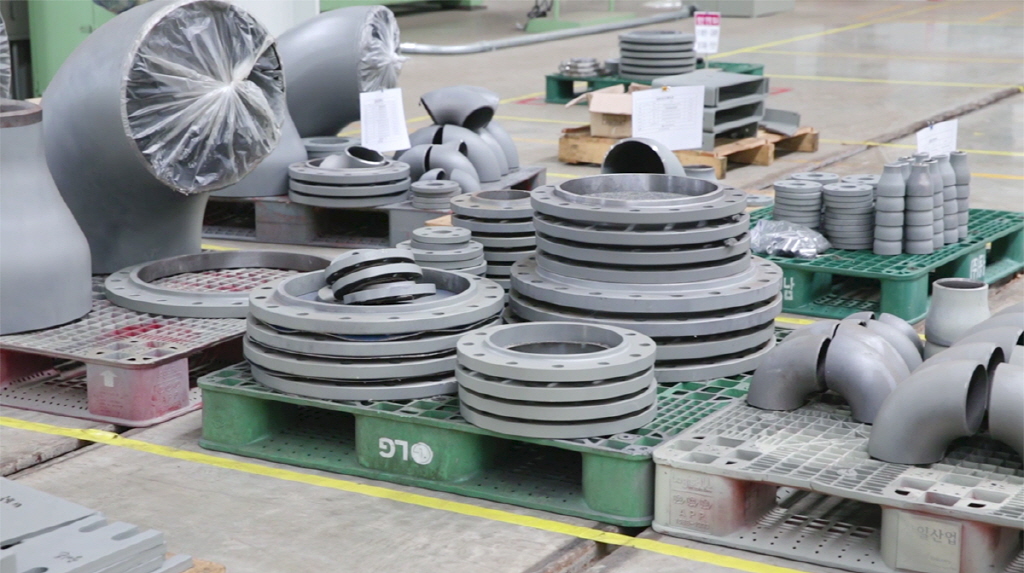 Materials used in manufacturing LG Chillers
The materials used in chiller manufacturing are the core of a chiller's quality. Each material is inspected by the material makers themselves to be sure it is in proper condition and ready for action. Materials used for elements such as steel plates, flanges, pipes, heat exchangers and compressor parts are inspected for proper electrical charge, chemical composition and other factors. The materials are also checked for defects and measured to proper specifications.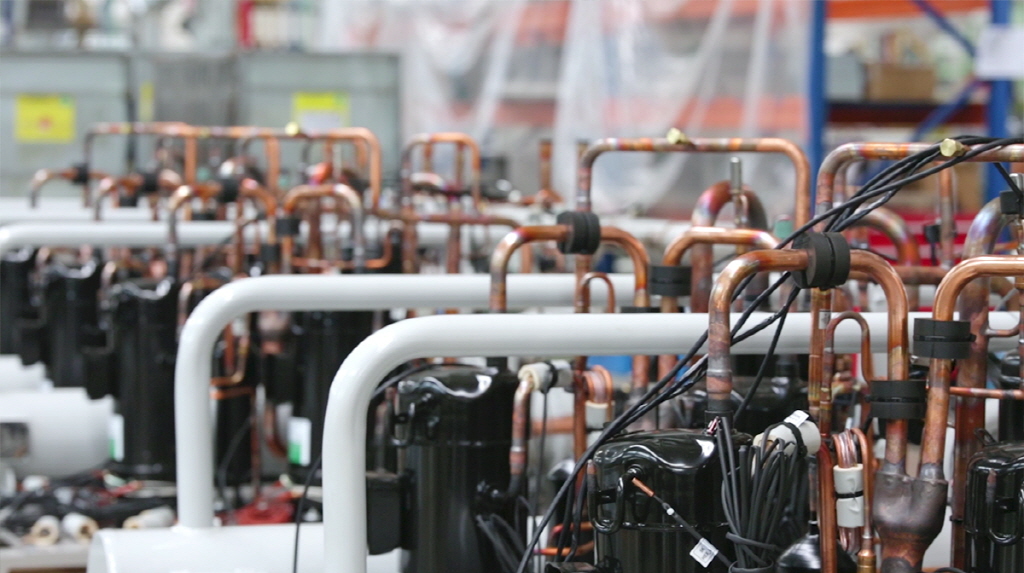 LG compressor motors are one of our core components
The compressor motor is inspected by the motor production team to ensure the proper performance and efficiency of the motor, which is one of LG's core technologies. The dimensions of the compressor motor are inspected and internal surfaces are checked to be clear of rust, chips or other defects. Vibration of the motor is also carefully measured for peak performance.

Engineers carefully observe product performance
Stringent performance testing is conducted for each major component and performance factor on each chiller. Water temperatures and flow rate are inspected for evaporators and condensers. Power supply and distribution are also inspected for the compressor motor and other electrical components. The cooling capacity of the chiller is then verified and the COP calculated to ensure the true performance of the chiller is up to LG standards.

Components are visually inspected for abnormalities
After the performance inspection has been completed, a visual inspection of all surfaces and components is performed to check for abnormalities such as rust or scale. The chiller is then sent to the paint shop. Engineers then look for abnormalities or contaminants such as cracks or bubbles in the paint and plastic components are checked to be clear from paint.
Dimension Inspection & Verification

Engineers verify all dimensions of the chillers
At this point, the chiller is nearly ready for service, but there are still more important tests that need to be performed. All dimensions of the chiller must be verified to specifically meet the product designs as approved by the customer. Adhering to the exact dimensions specified is necessary to guarantee peak performance and proper installation.

Special gauges are utilized to ensure minimal vibration in each chiller
Vibration testing is performed from 4 separate points on the housing of the chiller to be sure vibration levels are maintained at a minimum. Vibration testing allows engineers to determine that all components are functioning properly and ensuring minimal vibration levels will improve the durability of the chiller.

Noise volume is measured precisely before the chillers are shipped
As the inspection process is completed, engineers closely test the chiller for noise emission. Noise testing also provides indicators of how well a chiller is operating. In addition, keeping the noise levels to a minimum will help create an environment that is safer for people's hearing and more comfortable when the chiller is installed.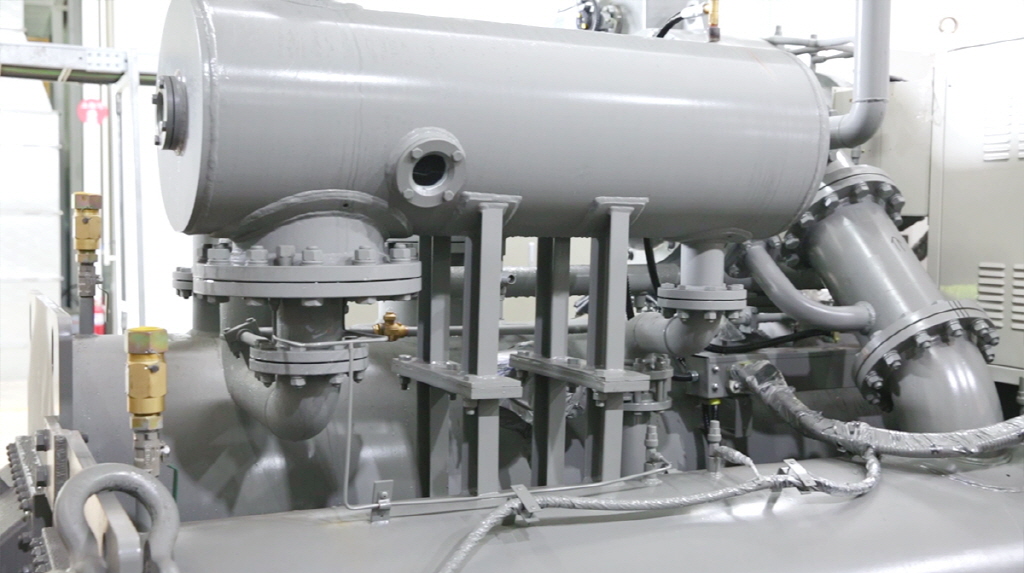 Overall pressure inspection ensure the quality of all major components
The production team tests the pressure of each chiller that comes off the production line. The pressure test is an important indicator of the performance of major components in a chiller. Hydrostatic pressure in components such as condensers and evaporators are inspected with special gauges and the system is checked for leaks and surface distortion. Pneumatic testing is also performed to ensure that gaskets and weld points are up to specification.

Our customers are encouraged to experience the testing process firsthand at our facility
The Customer is Always Right
This testing process is carried out to ensure our customers are satisfied with their products. We encourage our customers to visit our testing facilities and experience the process in person to see how efficiently and accurately we test our chillers. As customers walk with us through inspection, they can rest assured they will be receiving a chiller of the highest quality while learning more about their product.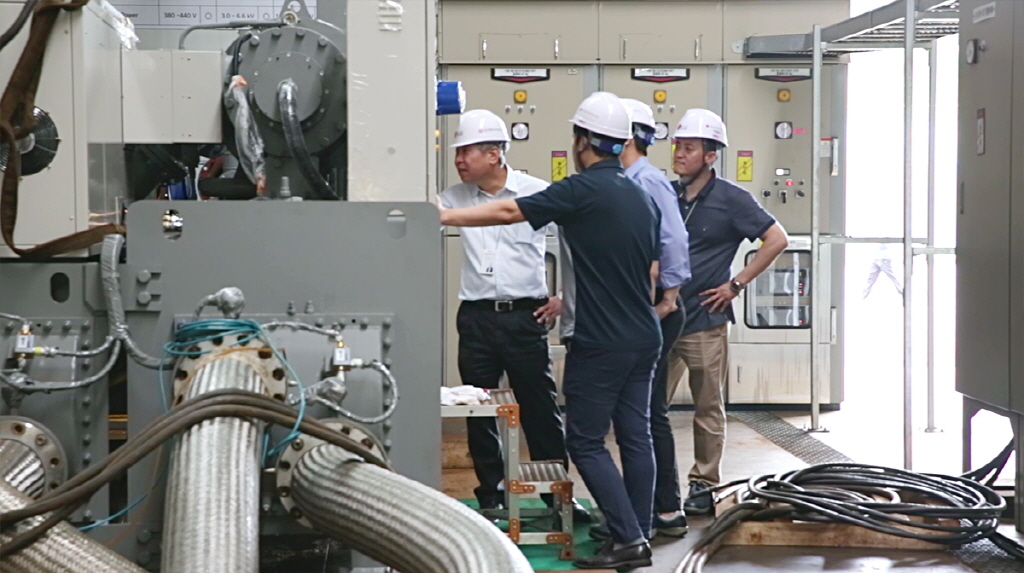 We encourage customers to join in our chiller inspection program
As LG continues to deliver world-class chiller solutions, the demand is on us to ensure our products meet the highest of standards. After experiencing the testing process, we're convinced! Experience the quality and performance of LG chillers yourself.