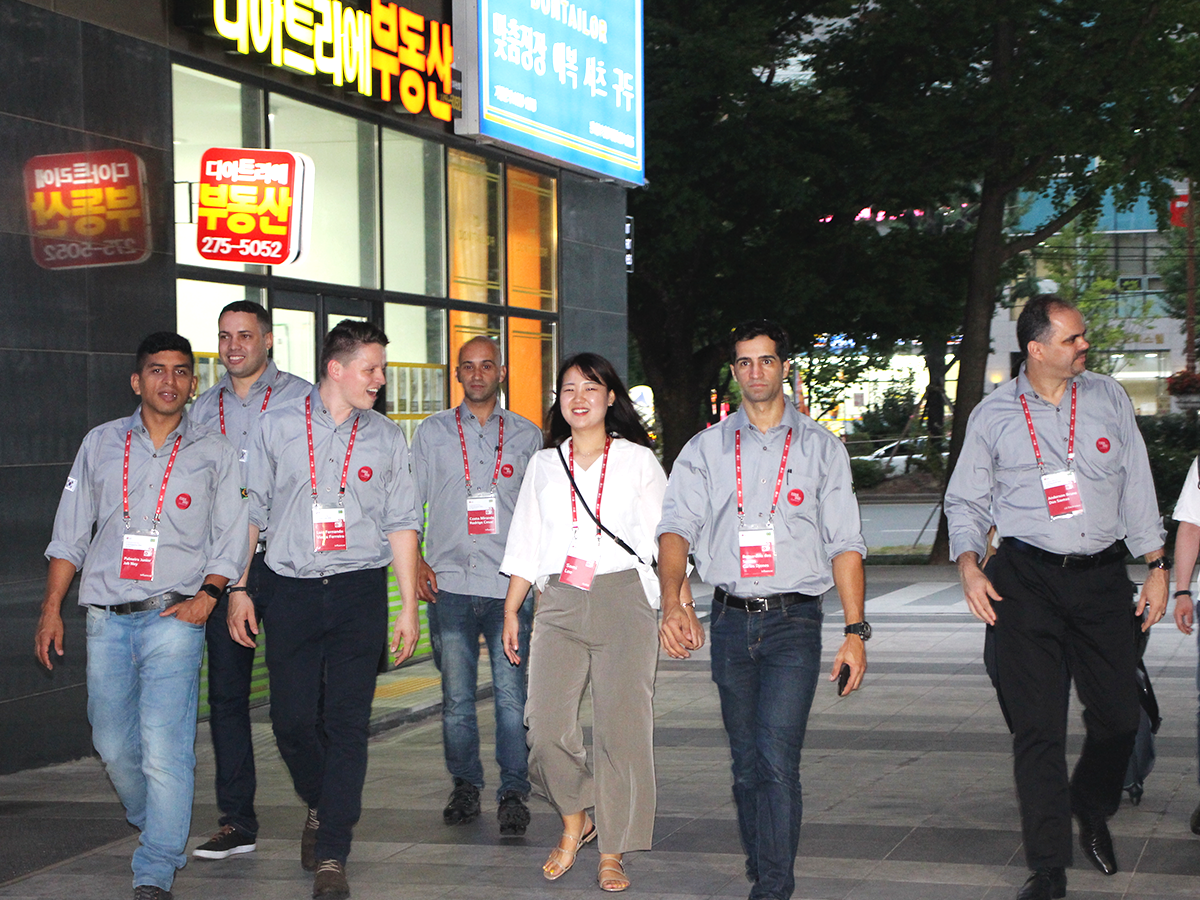 In August, some very special friends of ours took time out of their busy schedule to visit Korea and learn more about LG products and services. 5 popular HVAC social influencers came to see us all the way from Brazil. Last year, Luiz Fernando Gaivota came to Korea to learn more about our products and share insight into how the HVAC industry works in Korea with his followers. We were so happy to have met him that we invited him back along with 4 of his associates. Our Brazilian friends spent 5 days with us learning a lot about LG products and services while teaching us a thing or two as well. Let's meet this team from Brazil and see what they were up to during their trip to Korea.
The HVAC social influencers from Brazil were with us for 5 days but the time sure flew by. Here are a few of the things they were up to while in Korea.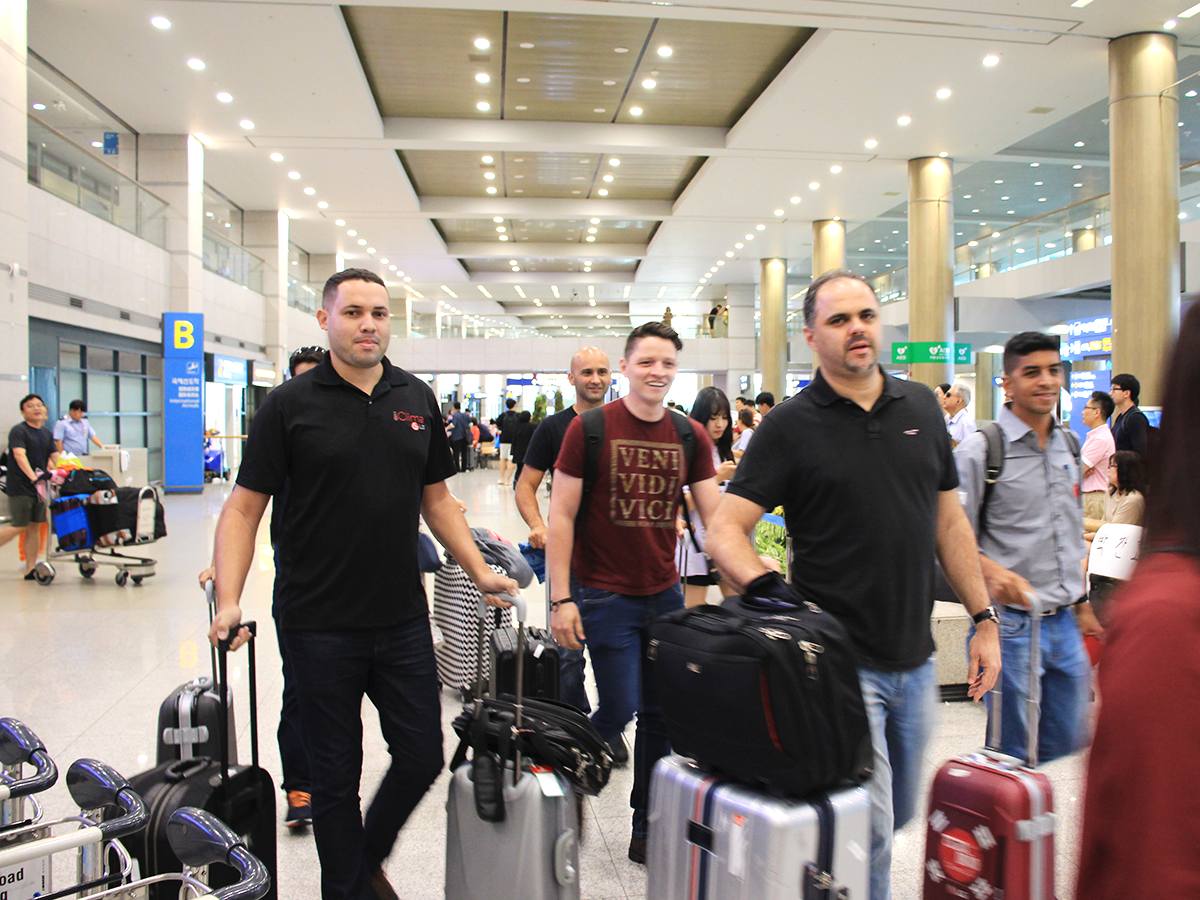 Arriving in style. Our friends from Brazil finally arrived in Korea after a long flight. We were happy to see they were in good spirits.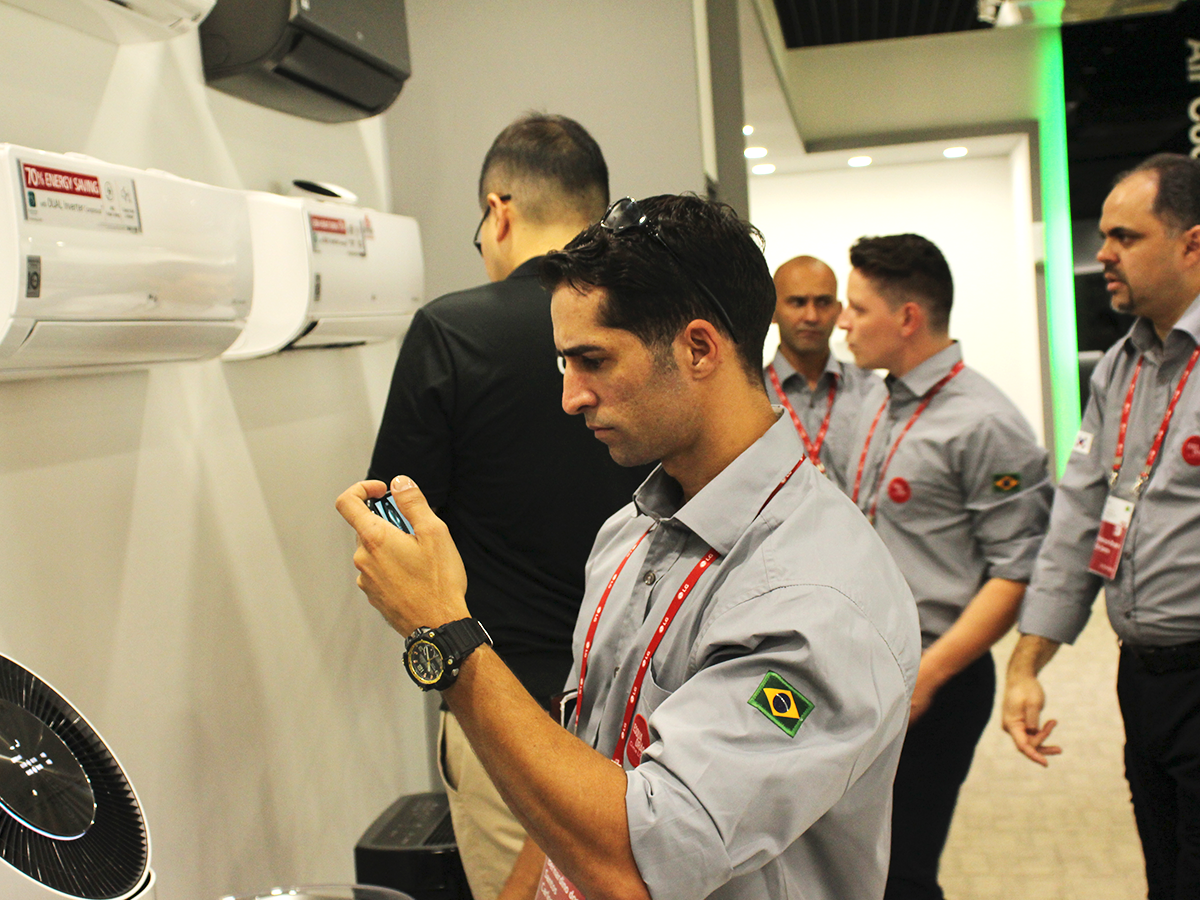 Carlos and the team from Brazil stopped by Whisen Park after the production line tour to see all the products LG has to offer.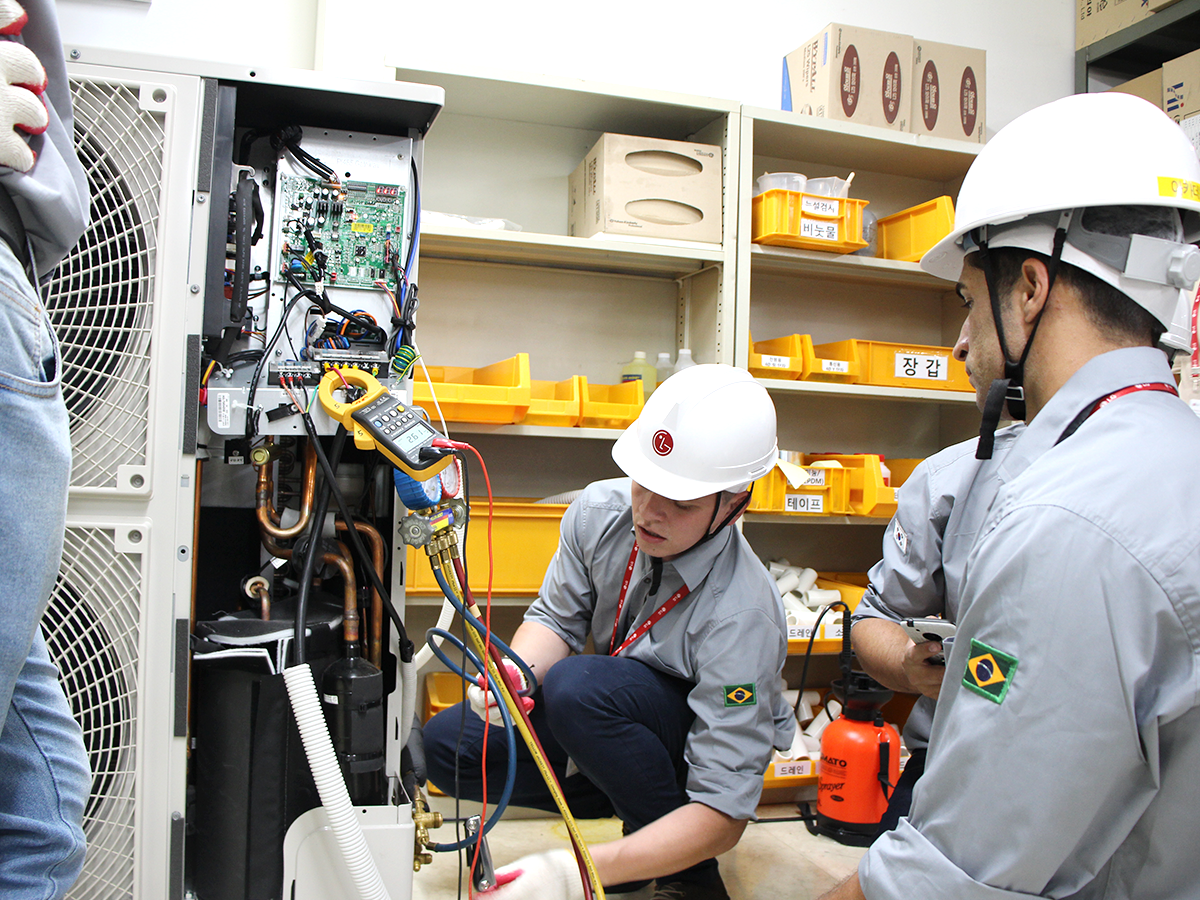 They visited our headquarters to receive installation training with Korean installers.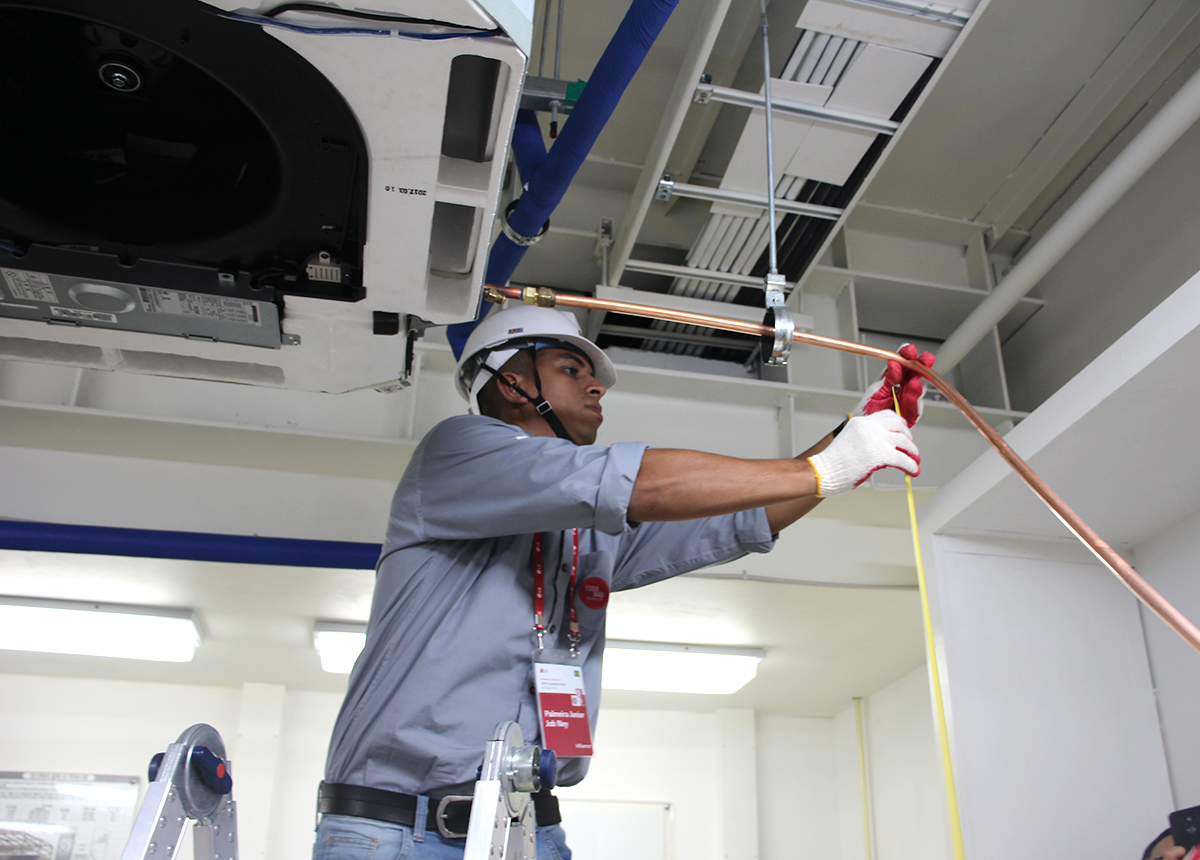 The guys were sure to get lots of firsthand experience.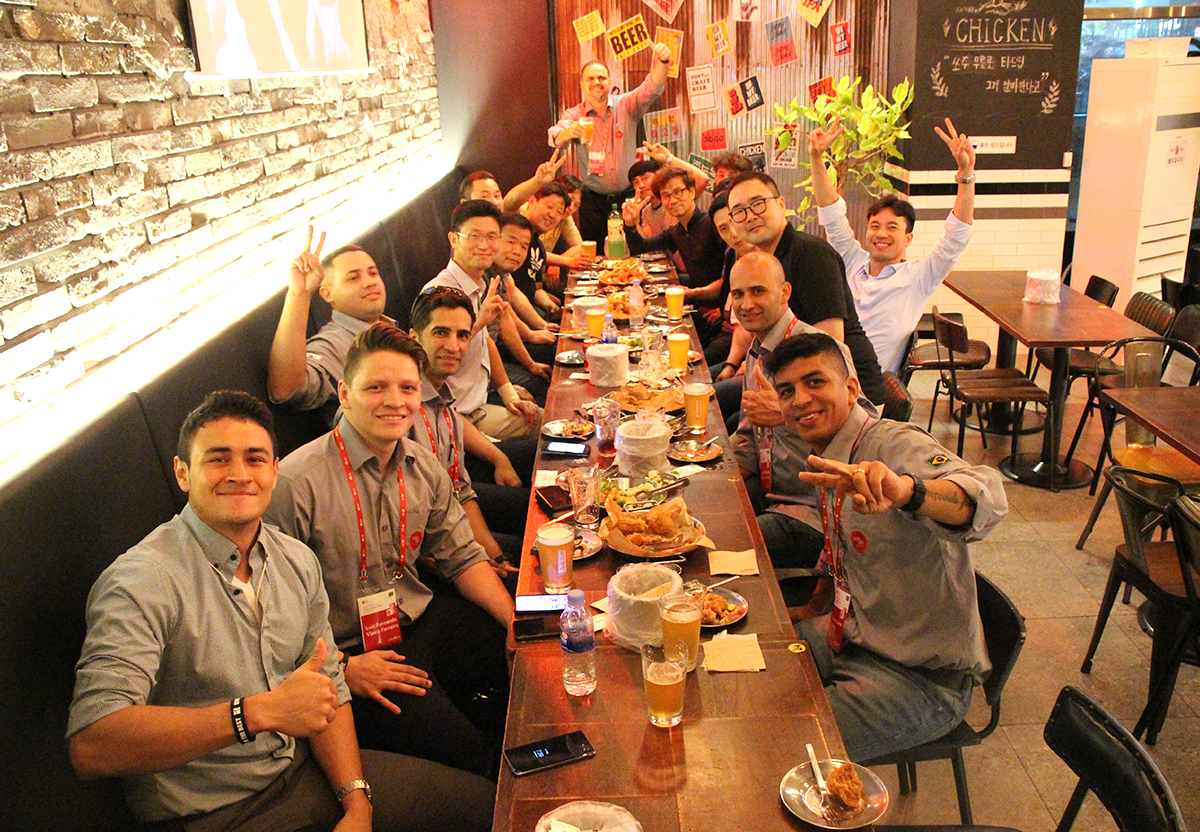 We welcomed our friends with a special dinner where they had the chance to share installation experiences with the Korean installers.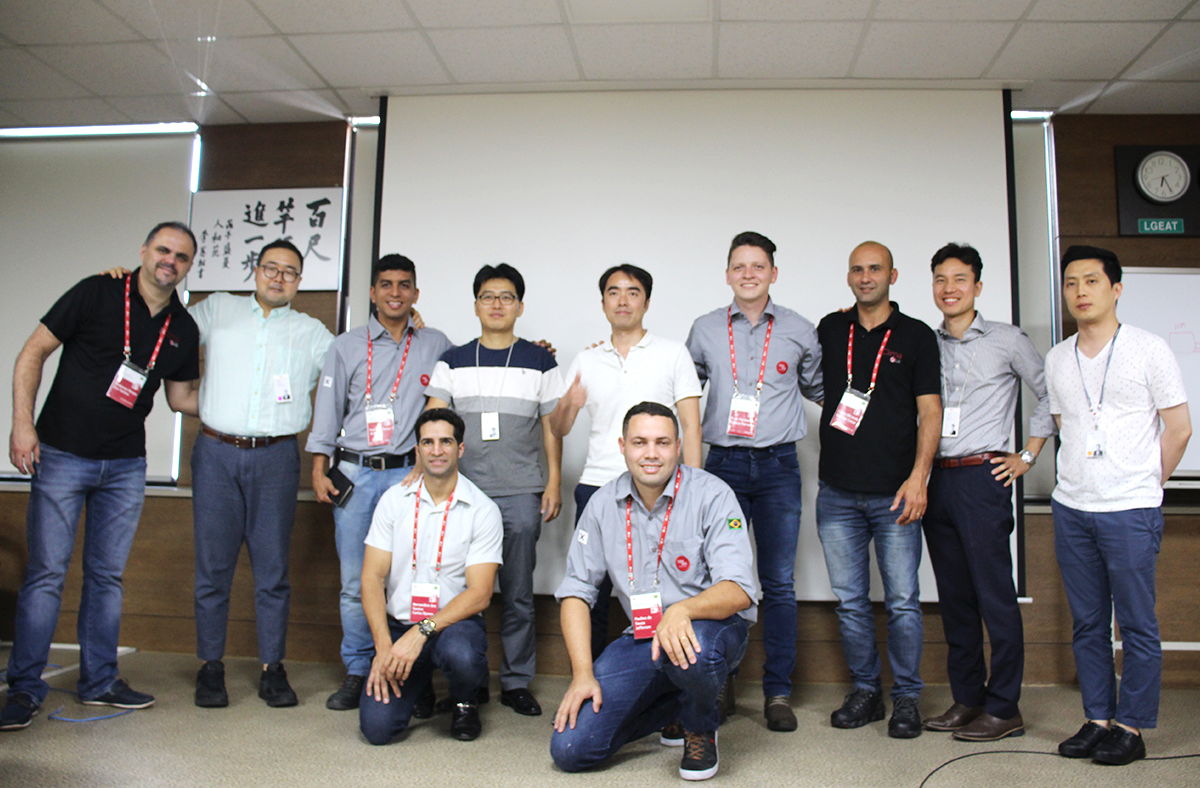 At our R&D center, the influencers were able to receive answers to technical questions and share ideas about how products could be improved based on their installation experiences in Brazil.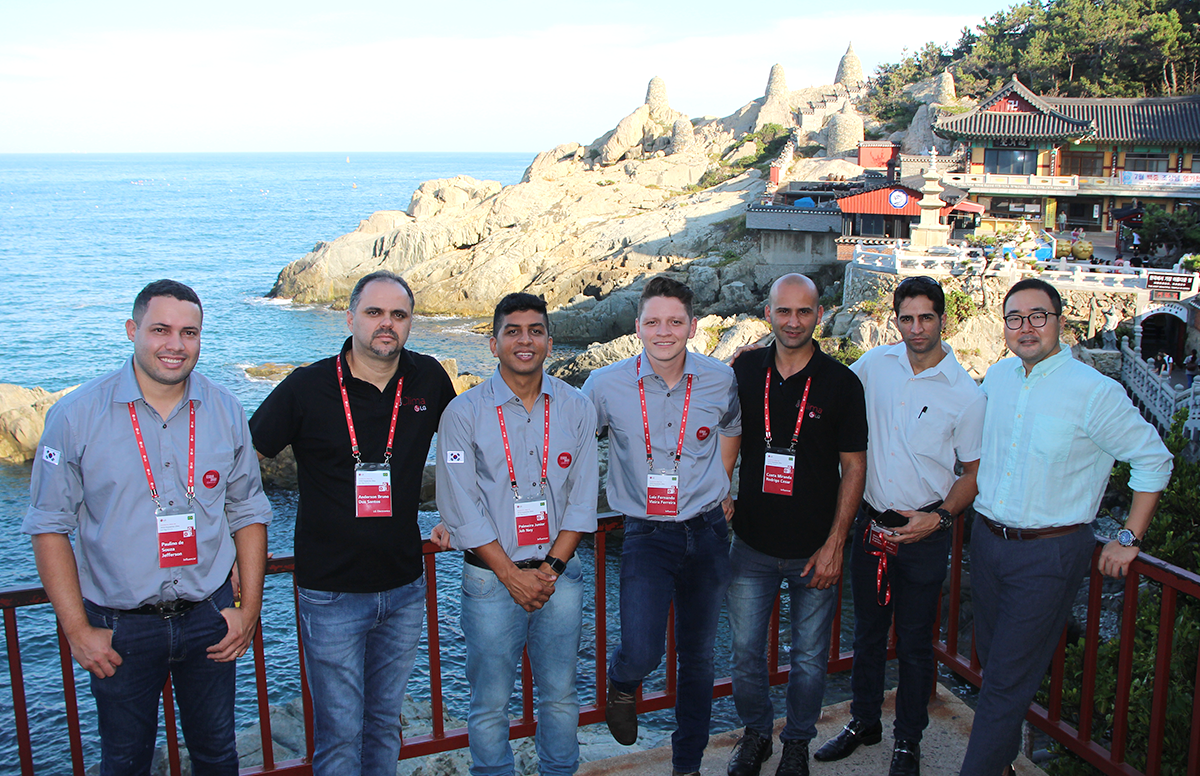 Even with a tight schedule we were able to see a few sights and relax as well.

The team took some time to check out various installation sites and learn about Korean installation methods.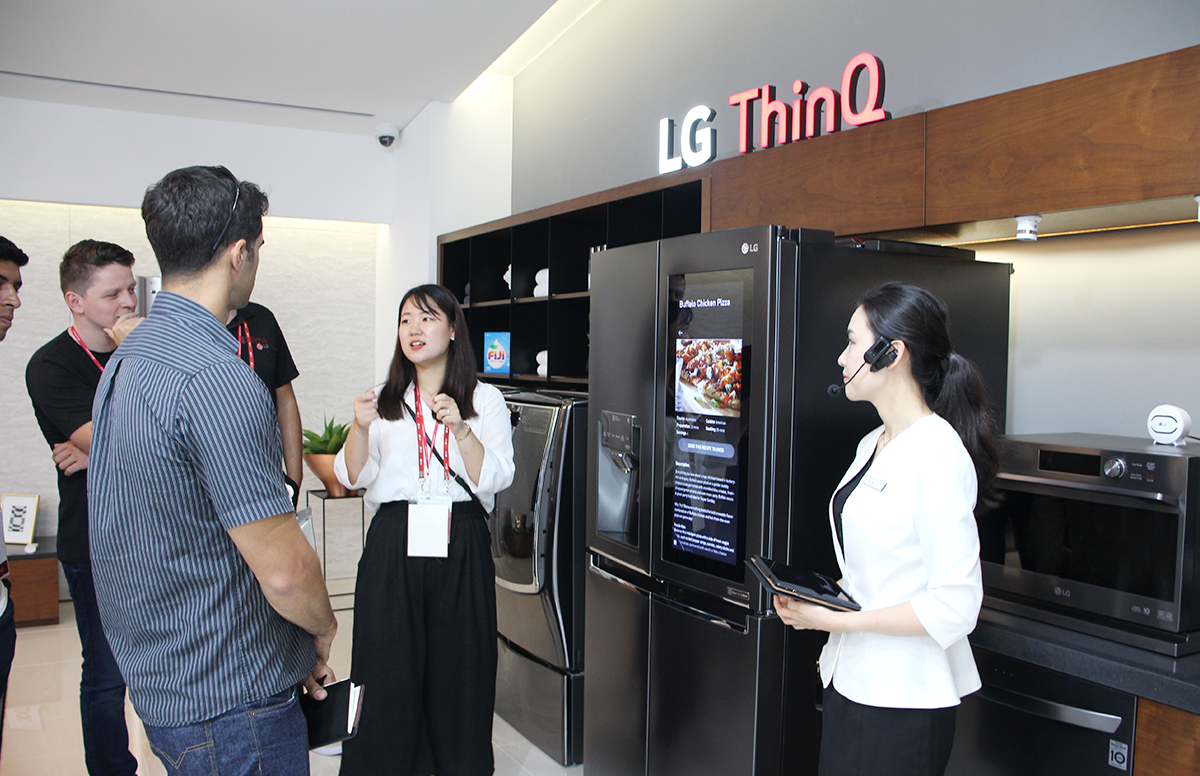 We also gave them the chance to find out more about the many innovative LG products in the Magok Science Park showroom.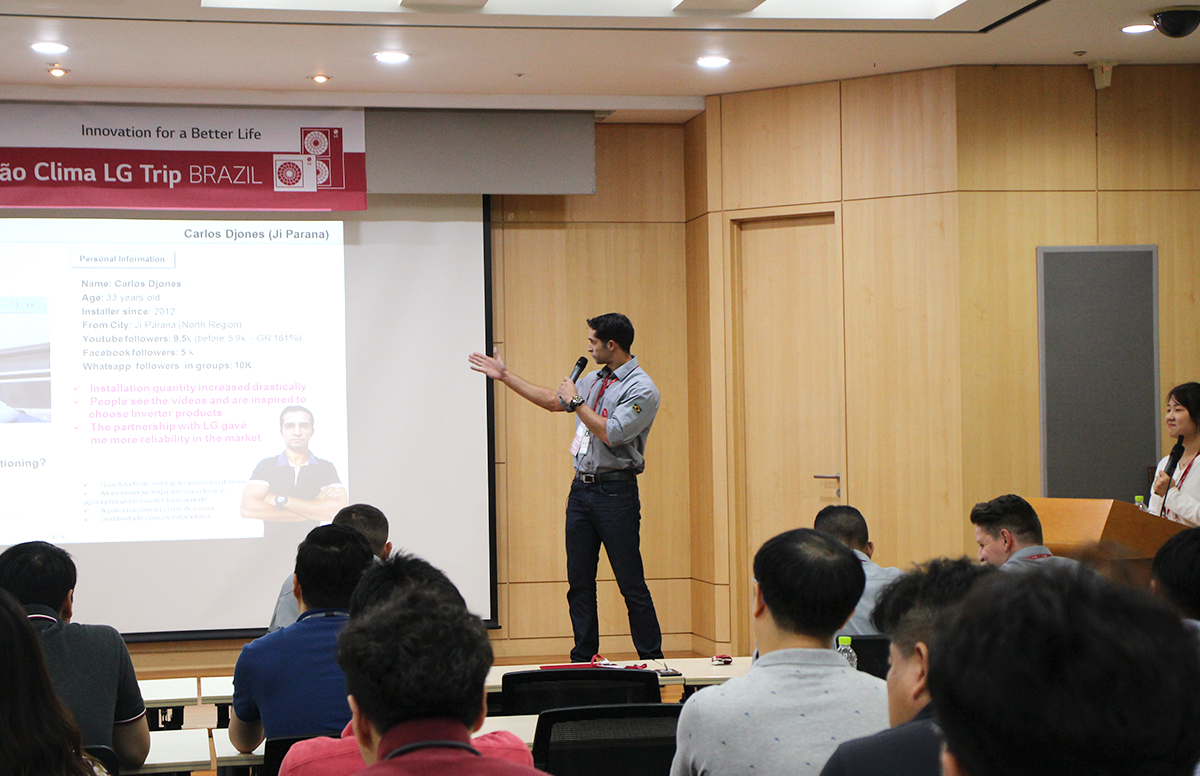 The team from Brazil visited our headquarters to share their activities as social influencers with LG employees. This was particularly interesting for our employees.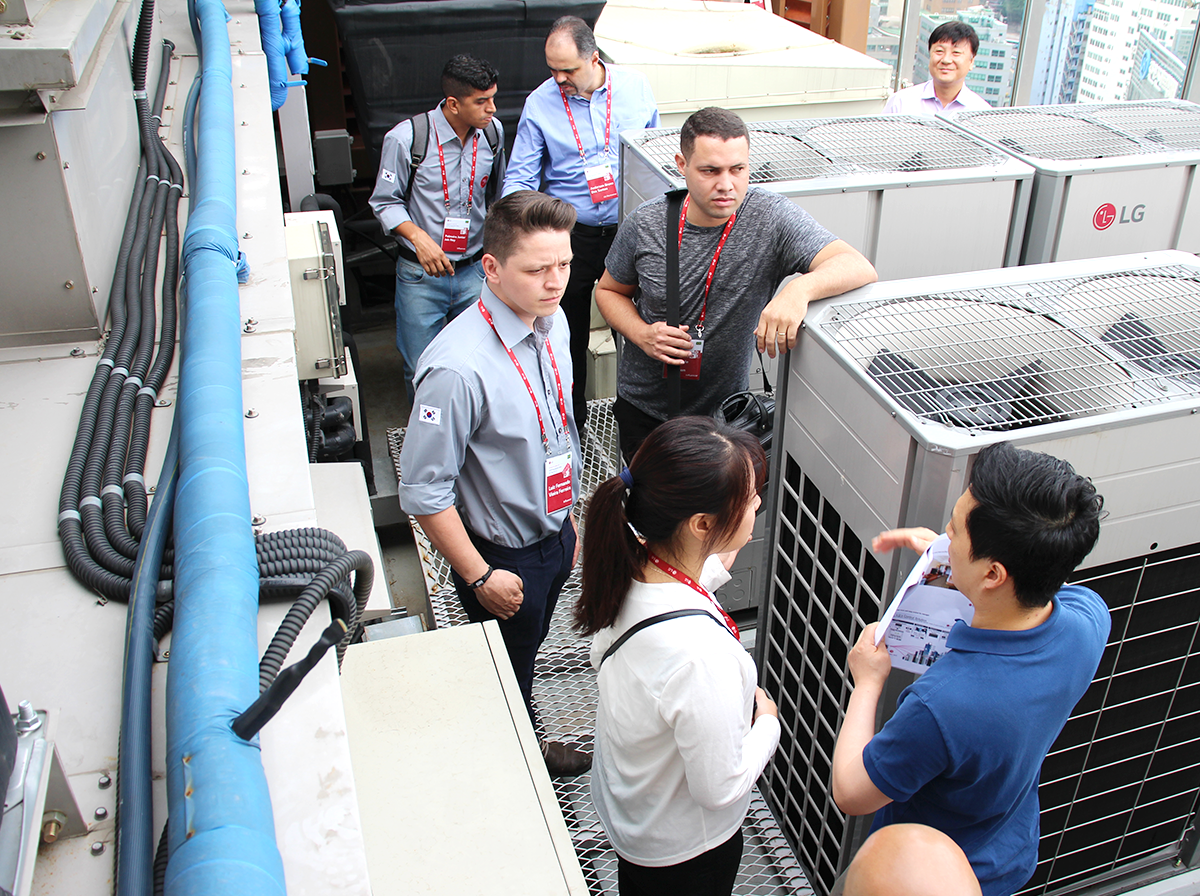 The team was able to learn a bit about the Multi V units during another visit to an installation reference site.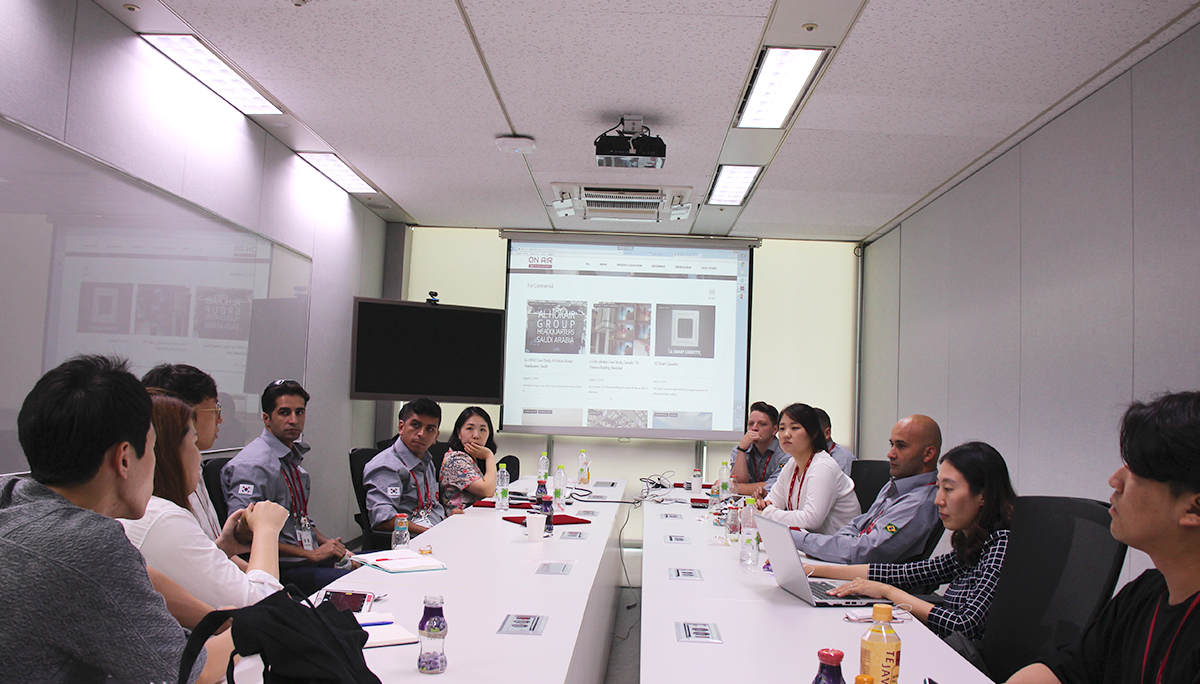 We got the chance to discuss what it takes to make effective social video content with the Brazilian influencers and learnt about what it takes to create successful HVAC content.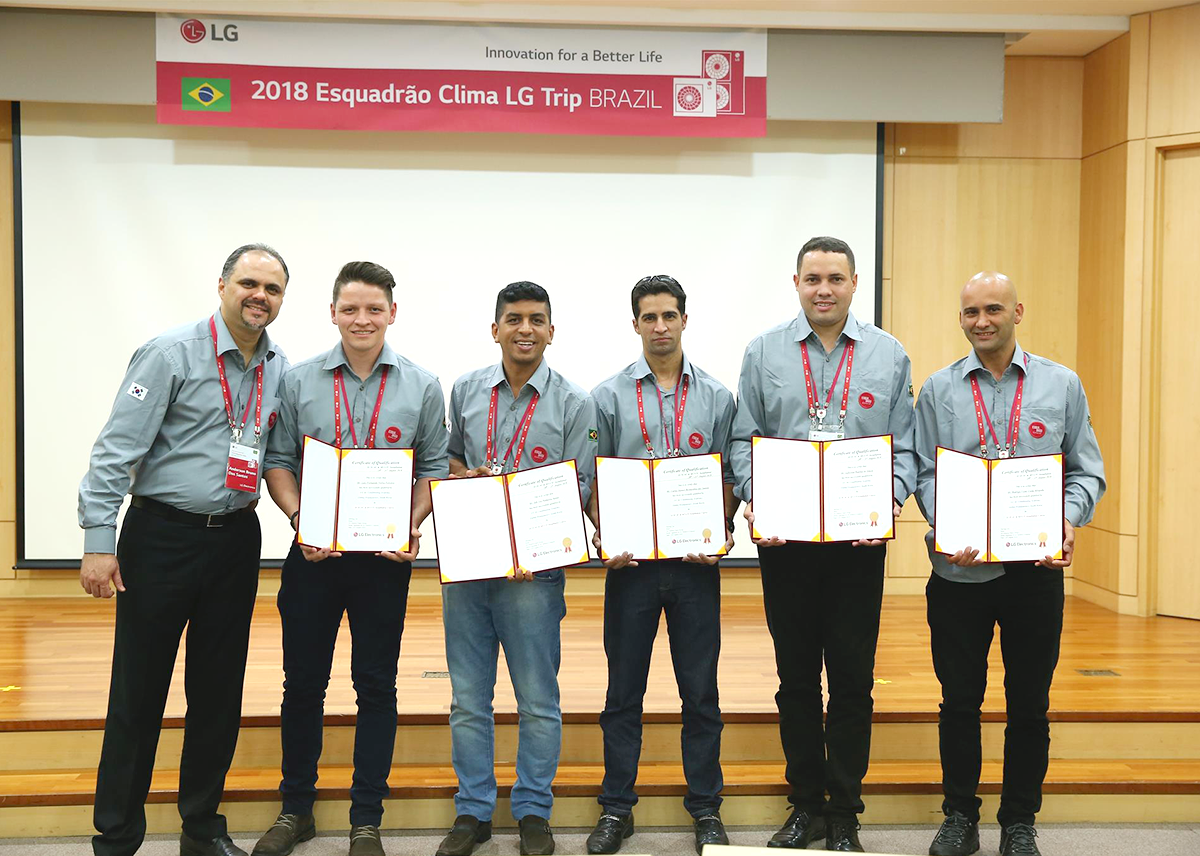 5 members are dedicated to changing the face of the Brazilian HVAC Industry with support from LG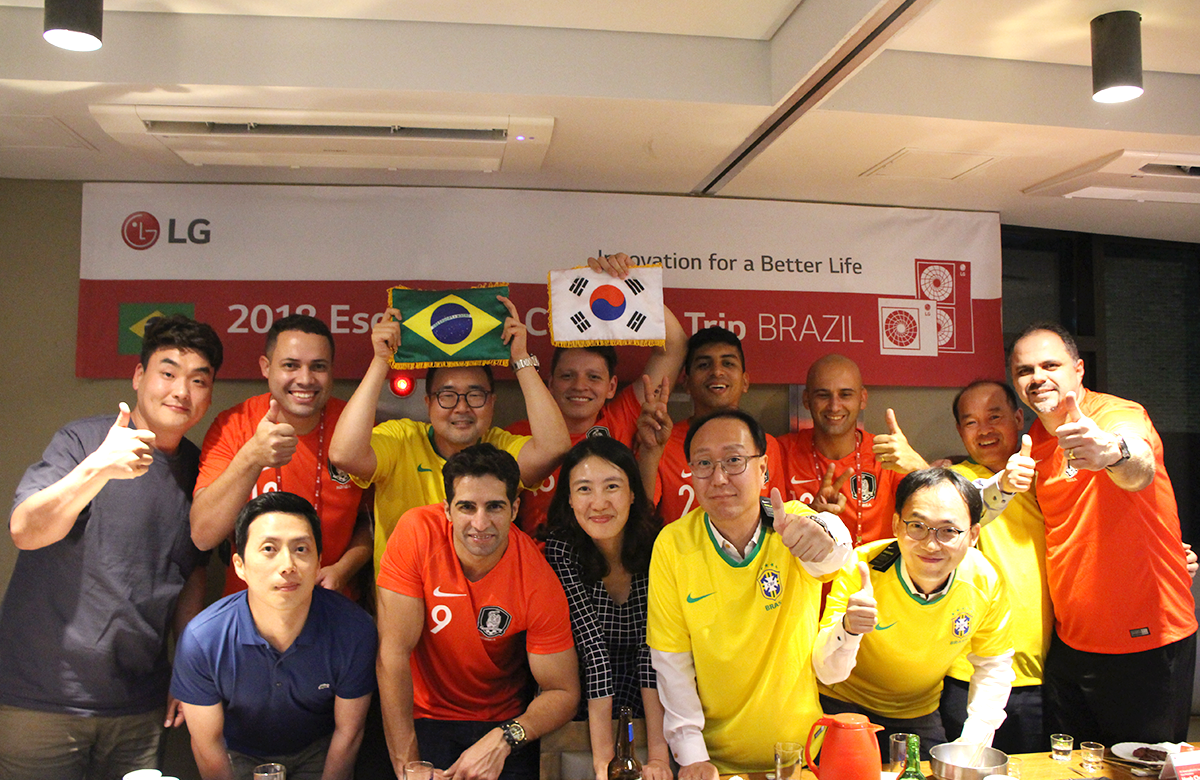 At the end of the training and orientation session, we had a jersey swapping ceremony with the Brazilian influencers to commemorate their trip.
We appreciate Luiz, Job, Carlos, Rofran and Gela for taking the time out of the schedule to visit us and share their insights. This team of influencers is reshaping the HVAC market in Brazil and is a great example of the impact that passion and determination can have. The success of Luiz and his associates is an inspiration to us and we hope it inspires other HVAC specialists around the world. Hope to see you again soon, our Brazilian friends!
Check out how Luiz and his associates are influencing the HVAC market in Brazil!