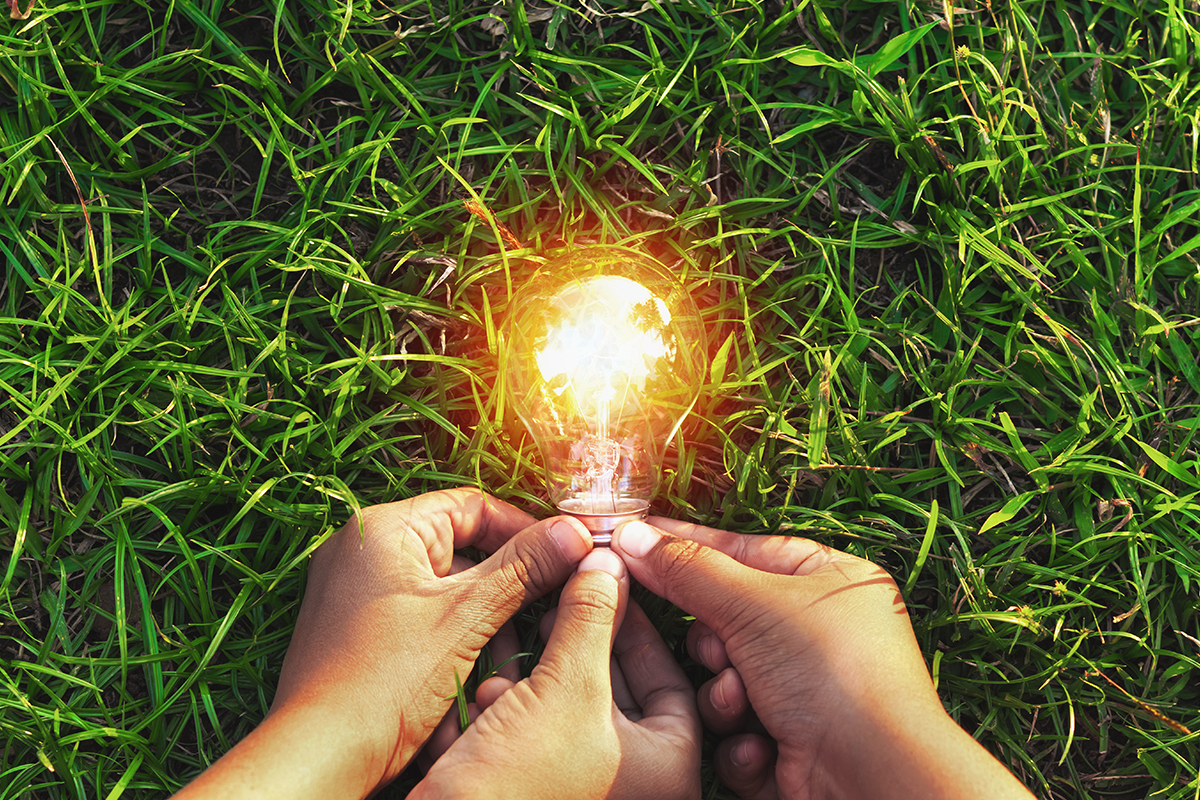 Previously on our blog, we have discussed LEED certification and the significant role it plays as a global standard for building efficiency. LG performs energy auditing and provides a well rounded line of efficient HVAC products that help our client achieve LEED certification through the performance of our services. We have worked with customers around the world to help them obtain varying levels of LEED certification, but what did these customers require to so vastly improve the efficiency of their buildings and what role did LG products play in delivering the solutions they needed?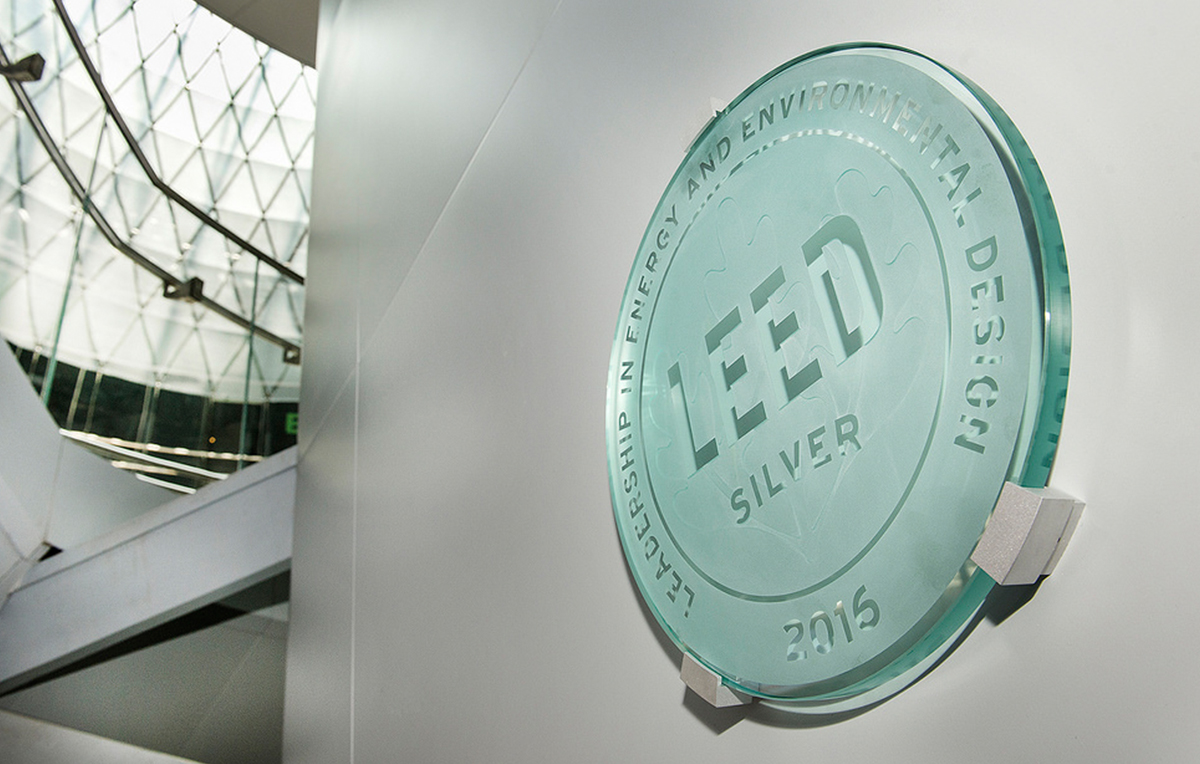 LEED Certification is the global standard for building efficiency
LEEDing the Way
If you're not familiar with it already, LEED is an internationally recognized system for green building certification that is used for highly comprehensive ratings of all metrics of a building's performance. The LEED certification system is able to apply to all building types and includes the entire lifecycle of a building from design and construction to operation and maintenance. LG HVAC solutions improve a building's performance for all metrics of LEED certification. There are 3 categories for accruing point towards LEED certification and each category holds different weight for grading. 'Energy and Atmosphere' carries 30%, 'Indoor Environment and Quality' holds 15% and 'Innovation' weighs in at 5%.
The LG Factor
There are many ways in which LG VRF solutions can assist in obtaining LEED certification. Let's look at some case studies where LG has helped our clients achieve their goals.


LG Solution
Multi V Water II and BMS control solution delivered a 70% decrease in water consumption through a 56 days field test that lowered overall energy use. The 3 reversible tube system capable of managing hot and cold temperature simultaneously also generated 10kWh/m²/year in energy savings. These improvements garnered 'Water Efficiency' credits from reduced water consumption and 'Energy & Atmosphere' credits for optimized energy performance.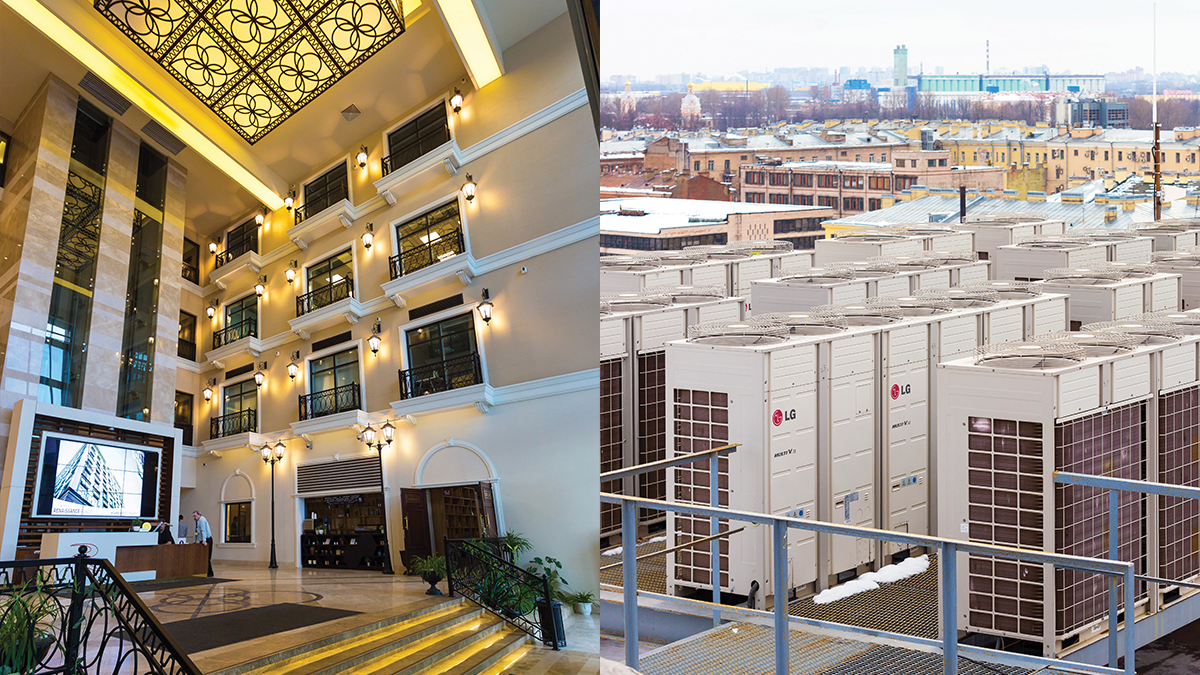 LG Solution
Multi V VRF solution provided heating and cooling across all spaces along with a high COP and 35% better efficiency than other buildings with similar specifications. Additional energy savings were delivered through the air handling units, circulation pumps and automation system to ensure reductions in carbon emissions. With a high COP and improved energy efficiency, The Pravda Building acquired 'Energy & Atmosphere' credits for optimized energy performance, enhanced commissioning and refrigerant management.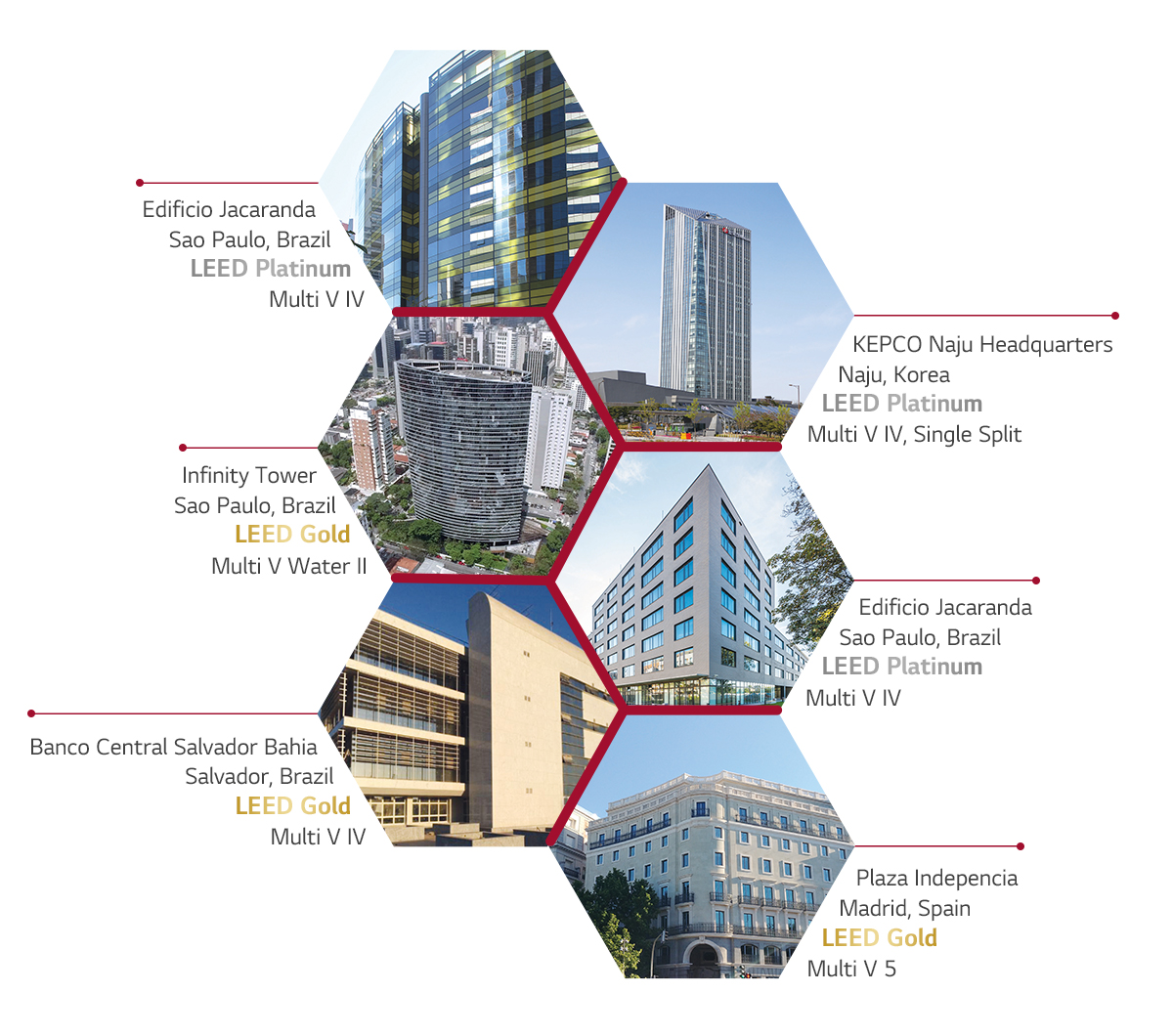 As LEED certification moves to become the global standard for all buildings, some of our customers are taking advantage of LG offerings to benefit from the energy efficiency and saving that come along with the prestigious certification. LG aims to help our customers get the most out of their facilities while doing what we can to also help the environment. Maybe, it's time for you to take advantage of LG Air solutions as well.