In this 2 part series, we are exploring what it means to be an HVAC engineer and we have taken the opportunity to talk with experts in the HVAC field. HVAC systems are an essential part of our daily lives and whether we are aware of it or not, the specialists that design, install and maintain these systems have a major impact on many of us each day. There are many opportunities for people interested in the HVAC industry and we are grateful for the chance to gain invaluable information about the path to becoming an HVAC engineer from 2 more specialists in the field for part 2 of this series.
An Interview with JunJian He,
LG Electronics China, Senior Sales Engineer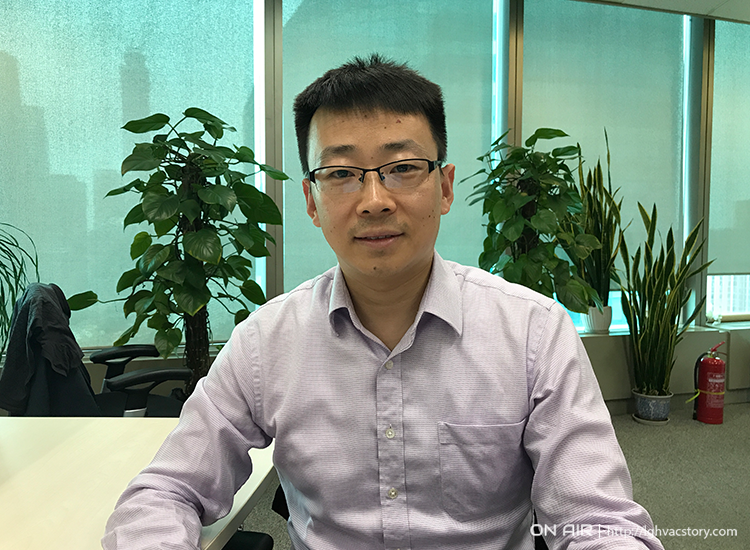 Q1. Can you please tell us a little bit about what you do?
My main job is a senior sales engineer for LG CAC in the Chinese market. As an HVAC engineer, my main responsibilities include project HVAC solution design, which entails drawing and writing up proposals, tendering document designs, making and updating GTMM files, competitor information collection, and comparison, product training for dealers, designers and customers, promotion of LG CAC, improving product visibility etc.
Q2. What got you into this line of work?
My major at university was in HVAC. After graduation, I joined a well-known Chinese central air-conditioner manufacturer. The company's products included CAC and centrifugal, scroll and screw chillers. I gained a lot of central air-conditioning knowledge. This knowledge that I acquired was much different from what I had learned in university. Two years later, I left the company to join LG and It has been 12 years since then.
Q3. What do you need to do to become an HVAC engineer and what advice can you give to someone looking to become an HVAC engineer?
First, good professional skills are very important. Technical skills may come from university studies and also come from your work experience. Therefore, it is necessary to maintain an attitude of continuous learning. You should learn new technologies, new products, industry trends, competitor information, national standards etc. Second, always have passion in your work to stay energetic and productive. Supporting a successful project, training customers to enhance the reliability of LG products and service or helping to improve the technical ability of our sales team all improve the enthusiasm I have for my work. If you think you are not very capable and struggle to perform even small tasks, this kind of thinking will hinder your progress.
Q4. What sort of license or certification is required to become an HVAC engineer?
To get to where I am today in the Chinese market, I acquired a registered qualification certificate as an associate constructor and a national certification of cost estimator qualifications.
Q5. What really makes being an HVAC engineer worthwhile?
If I design an office building with an LG VRF and, after 3 years, the customer is pleased with the energy savings and the system is running comfortably and quietly, this is where I find value in my work. If a friend of mine works in a building where I manage an air conditioning system, I can proudly tell them that the air conditioner system in that building was designed by me. This is very valuable to me.
Keep a lookout for the next installment in this HVAC engineer interview series where we will have the chance to talk with another LG HVAC engineer!
An Interview with Juan Manuel Gonzalez,
LG Electronics Spain, Manager of Air Solution department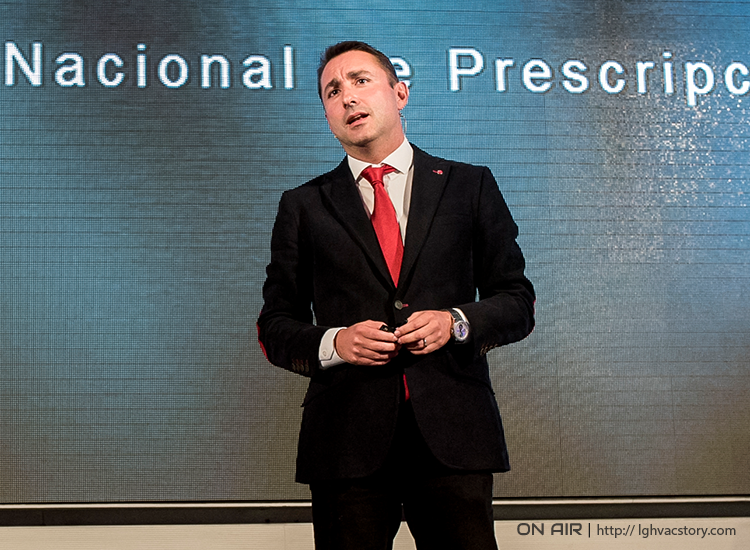 Q1. Please tell us about yourself. How long have you been working as an HVAC engineer and what do you do specifically?
I have been working as an HVAC engineer since 2005. My first experience in the field was working for an important diffuser manufacturer and since 2008, I have been working at LG, first as an HVAC engineer and since 2011, as a Prescription Manager responsible for HVAC engineers in Spain. AS HVAC engineers, our main focus is to be a true technical advisor for consultants and properties concerning our LG HVAC solutions. We work each day to gain the confidence of the designers and be a reference for them when they are design HVAC solutions.
Q2. Why did you choose this job?
As an engineer, it is amazing to collaborate with consultants in order to define the best solutions that suit a project needs. When the installation is done, you feel that you have participated in the project and part of your effort, experience, expertise, and passion has gone into this installation. This feeling is incredible! Each project is different, and it is an exciting challenge finding out the best design for each one. This makes each day a different experience and forces you to do your best to be updated with all the new solutions and technologies and be ready to provide new solutions and new designs to discover the best option for each project.
Q3. What are the most rewarding and most difficult experiences in your line of work?
The most rewarding experience is feeling that consultants trust in you and that your advice is considered to be valuable in a project. Feeling that the consultants consider you an expert in HVAC and know that you are honest and totally involved in the project, and understand that you are working as hard on the project as they are is an incredibly rewarding experience. If pressed to say what is the most difficult experience, maybe it is when you have collaborated on the design of a project and you have done your best to commit your effort, time and passion in the project but the project does not successful due to lack of investment or the suggested HVAC system not being installed.
Q4. What is required to become HVAC engineer? Do you have any advice or tips?
First of all, you have to be an expert in HVAC design and installation. Engineering knowledge is required but a major focus in HVAC systems is always an advantage. It is necessary to always have the drive to improve and gain applicable knowledge with each project. In this way, you can not only accumulate know-how and not only gain the education but also experience through each new project.
But if you ask me, the most important requirement is a passion for your job. This passion will allow you to enjoy collaborating with consultants on designs, installations and after sales to demonstrate to the customer that you consider their project as yours. This philosophy helps the consultant to trust in you and consider you as part of their own team.