Chillers can often be the largest electrical load on a facility and also represent a major capital investment for any business. Regular maintenance is crucial in ensuring a chiller's safety, reliability and efficiency. But chiller maintenance is a commonly overlooked factor that can make up a large percentage of system operating costs. As industrial internet and control solutions have continued to develop, chiller maintenance has also become a simpler process. Scheduling regular chiller maintenance doesn't have to be a difficult task. Here are some tips to assist in the type of maintenance regimen vital for today's high efficiency chillers: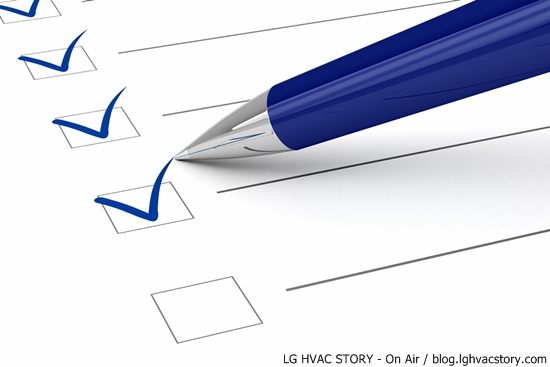 Maintain an Operations Log
Keeping a daily log of chiller operations will allow you to establish a record of your chiller's performance and identify trends in operations that will determine the chiller's maintenance needs. The log will serve as a history of equipment conditions that includes pressures, temperatures, fluid levels and flow rates. New remote check technologies make it possible to monitor performance in real time and generate reports for staying on top of maintenance issues.

Maintain Clean Condenser Tubes
Properly Manage Compressor Oil
Check to make sure that the compressor oil is lubricating the equipment properly and that the oil pump is properly filtering the oil. Poor lubrication can drastically raise the temperature of the oil and cause foaming. The oil temperature can be checked on the readout panel and at regular operating conditions, the oil should be at a temperature of 30-65℃.

Treat Condenser Water
Proper annual water treatment is required for all condenser water loops. This treatment eliminates scale, corrosion and biological growth. If these elements are found in the system, increase the amount of chemical treatment to the water.

Reduce Water Temperature
Lower temperatures of water entering the chiller system will improve efficiency. When cooler water comes into a system, less energy is required to cool the water to a normal operating temperature. Also, if the regulated temperature rises, surging may occur.

Use Proper Components
Using sub-standard components can have negative effects on the performance of a chiller. The lubrication system can be inhibited by improper components and serious damage to the chiller can occur. The overall efficiency will also suffer as a result of components that do not function efficiently.

Conduct Regular System Overhauls
To ensure efficient and safe performance of a chiller, inspect the internal parts with reassembling the compressor and replace the bearing, seal, gaskets and etc.. regularly. The compressor should be checked every 5 years or 10,000 hours. If the compressor motor is compromised or secondary materials are allowed into the system, the system will experience unnecessary wear over time. Depending on system data analysis, more extensive overhauls may be required.

Install Variable Speed Drives in Chiller Motor
The motor in a chiller often draws the single highest electrical load in a facility and variable speed drives minimize energy consumption by syncing the work load and motor efficiency. Variable speed drives also serve as a sort of soft starter function that lowers the initial inrush current. This role is especially important when a chiller is running on emergency backup power systems. LG chillers provide the option to add inverter specifications.

Maintain a Leak-free System
Compressor leak tests should be performed 3-4 times a year. A leak-free system is essential to the performance of a chiller system. Leaks in a system let in non-condensables in the form of air and moisture, which create stress on the system and lead to corrosion. Leaks also release harmful refrigerants into the environment.

Check Motor Operation
In order to maintain efficient and effective starters and motors, regularly check the sensors and controls. Monitor the compressor for proper operation and check electrical wiring for loose connections. Also check drive motor shaft seals and keep cooling air vents clear from blockage for maximum cooling. Regularly check motor operation with your hands and ears to detect unusual vibrations or sounds.