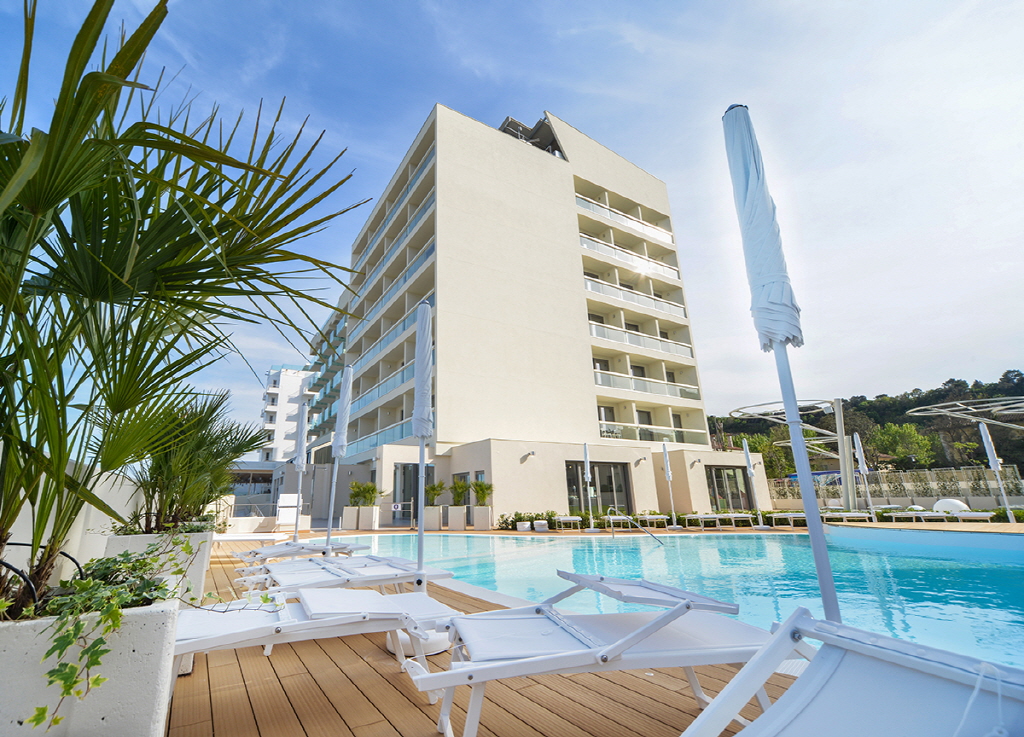 In a move to rebrand its hotel chain, Lindbergh Hotels is making valuable partnerships with companies like LG Electronics to guarantee the highest in quality standards. The Hotel Nautilus is a family hotel in Pesaro, Italy, located just a few steps away from the Mediterranean Sea and part of the Lindbergh Hotels chain. This elegantly styled 96 room hotel provides guests with luxurious accommodation along with a restaurant, a dedicated space for children and a heated swimming pool. As the tallest wooden hotel in Europe, the hotel melds beautifully with the surrounding environment and focuses on each of its facilities being energy self-sufficient and adhering to global green building standards. For this reason, Lindbergh Hotels turned to LG to create an efficient air conditioning solution that integrates seamlessly into the BMS (Building Management System) of Hotel Nautilus.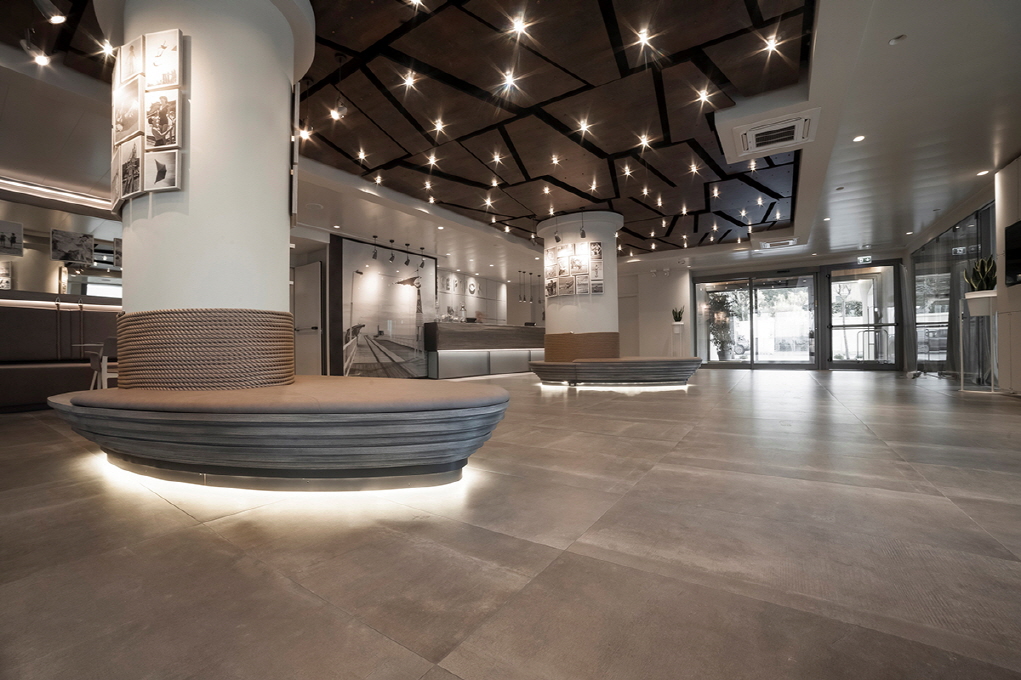 "After careful market research to evaluate the solutions available, LG Electronics was selected. The company has been assessed as the most reliable in terms of energy control, integration with existing BMS systems and ease of use."
Marco Manzali , Technical Manager, LINDBERGH HOTELS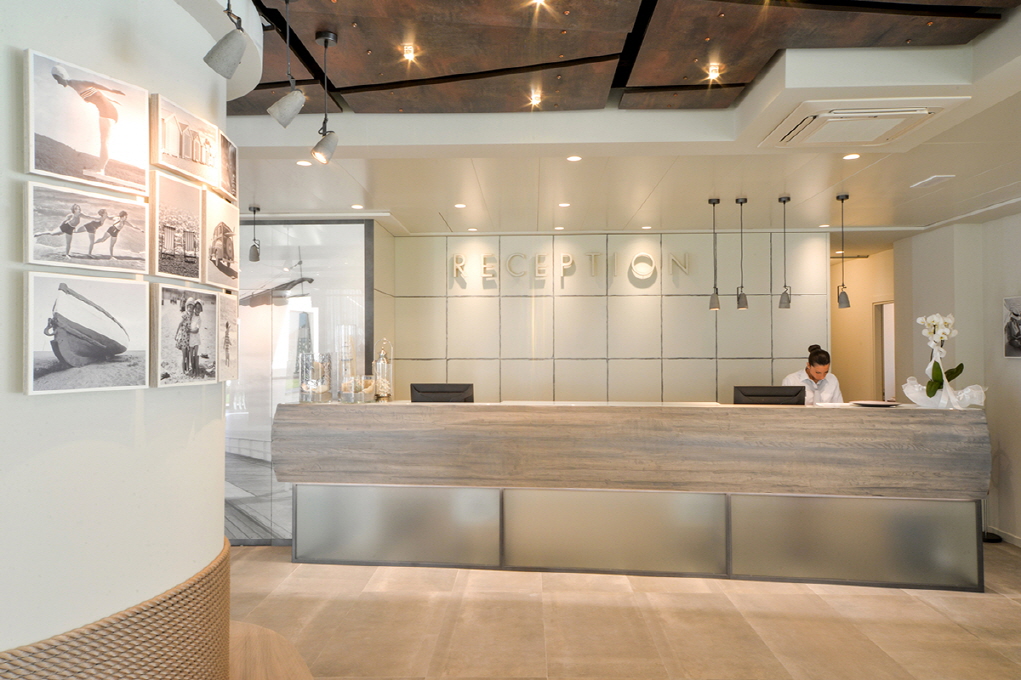 The BMS at Hotel Nautilus can be controlled remotely directly from reception
In line with efforts of Lindbergh Hotels to maintain efficient and self-sufficient facilities, Hotel Nautilus is equipped with a central control system with touch screen located at the reception desk that reduces electrical loads and optimizes energy consumption. With the solutions provided by LG, the air conditioning system integrated into the BMS operates effectively while taking in to account specified climate requirements depending on the actual occupancy of the facility. The comprehensive system is capable of verifying occupancy across each room or space in the hotel and activates climate control when required. If space is unoccupied, the system enters 'eco' mode to conserve energy.

Guests can adjust temperatures precisely in each individual room
Hotel Nautilus in Pesaro was fitted with LG Multi V VRF solutions to optimize energy efficiency in the hotel and bring a higher level of comfort to guests. The Multi V system provides zoned climate control and makes it possible to adjust temperatures in each room or space so that guests can match temperatures to their specific level of comfort. The Multi V units are equipped with LG inverter compressors that deliver highly efficient steam injection and HiPOR™ (High-Pressure Oil Return) technology. Functionality such as Continuous Heating, which implements a two-part heat exchanger that alternates defrost cycles for constant heat supply, and Smart Load Control, which adjusts refrigerant temperatures to improve efficiency and comfort, makes Multi V ideal for hotels and other large-scale facilities.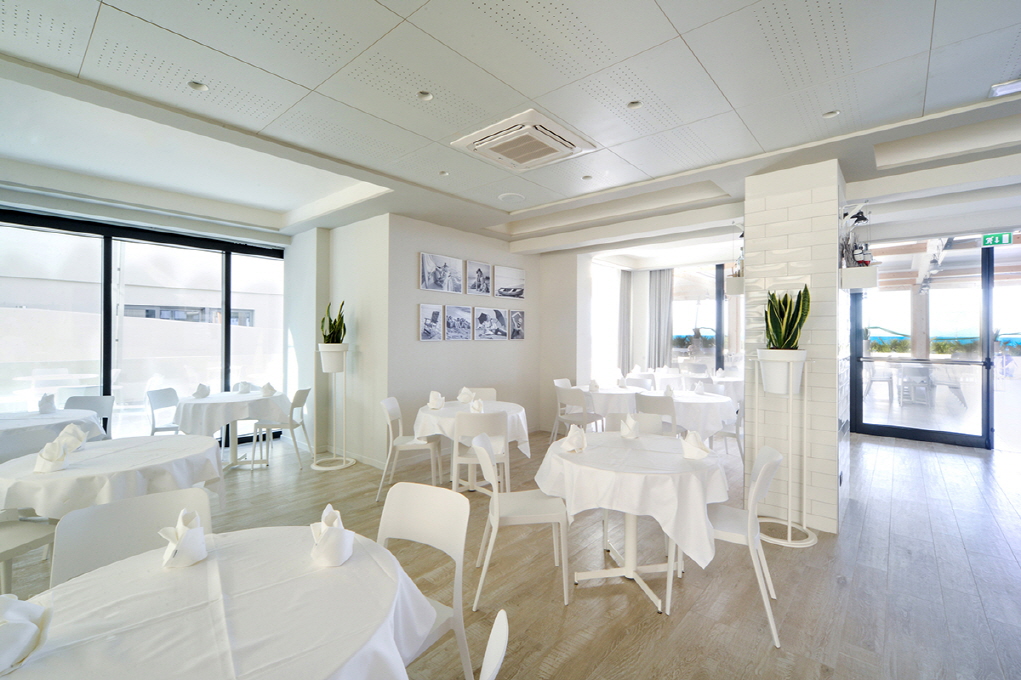 Temperatures are maintained uniformly across all common areas within the hotel
Ultimately, the LG system at Hotel Nautilus includes 7 Multi V outdoor units and 70 Indoor units to manage climate control across guest rooms and common spaces such as the lobby and the restaurant. LG is committed to helping our customer attain their goals for the utmost in efficiency and comfort. Gianluca Figini, Air Solution Director at LG Electronics Italy, encapsulates this saying, "We feel we have helped Lindbergh Hotels accomplish this in Hotel Nautilus. The Hotel Nautilus is a very interesting reality for LG Electronics considering the commitment to energy efficiency and consumption control. In this context, we integrate our solutions perfectly so that it can be integrated into the building's BMS system. We will be very pleased in the future to continue cooperation with LINDBERGH HOTELS in other facilities run by this company, always in the name of energy efficiency and consumption control while respecting the environment".