VRF (Variable Refrigerant Flow) HVAC technology has made a substantial impact in the commercial sector by giving on-demand climate control in an office building, museums, showroom facilities and other spaces with specific heating and cooling demands. But now this cutting-edge technology is finding its way into the high-end residential market. When building or renovating a luxury home, designers must consider unique space layouts and overall comfort to suit the demands of the high-end residential market. Especially, in places like Dubai, where they are continuing to develop high-end housing complexes or exclusive homeowners, the demand for the best in HVAC system is also high. LG Air Solution is providing their Multi V series VRF systems that are taking luxury housing to the next level.
The Aesthetic of Luxury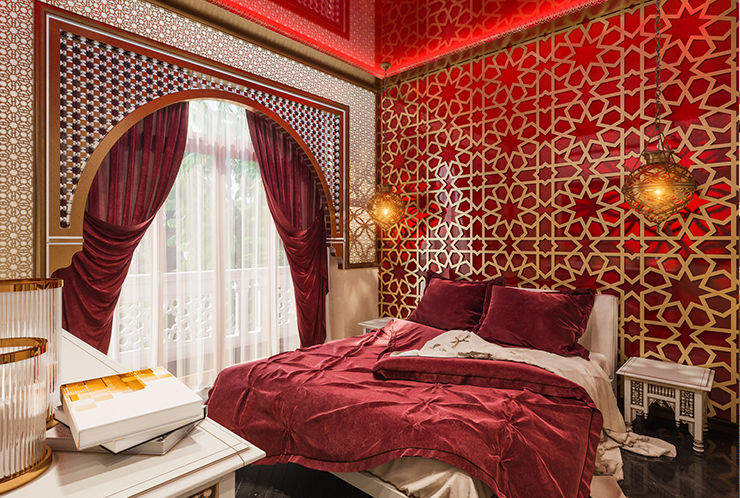 In a high-end luxury home, design aesthetics is always important to the homeowner. LG Multi V systems limit the need to compromise home designs by having a small footprint and conserving space. Ducted central air conditioning and heating systems require room for ducts and air handling units, which limit the amount of open space available in a room or hall while ductless split systems require large, unattractive AC units that hang from the walls or ceilings. VRF system units are smaller and provide more flexibility with installation and space management. This flexibility leaves designers and home owners with much more freedom in planning the home or renovation.
At the Forefront of Contemporary Controls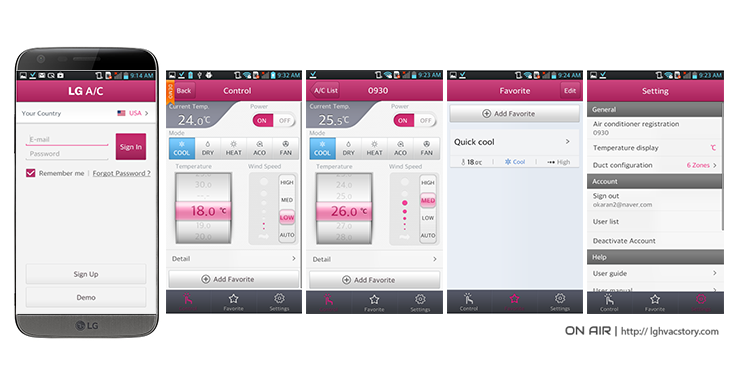 In today's luxury homes, the convenience of modern custom controls is essential. With LG Multi V technology, the homeowner can manage their system from a smartphone or any mobile device and conveniently control their comfort on the go. In these luxury homes, LG Multi V systems can even be controlled when the homeowner is away from the house so they can turn on the system before they head home or check the temperature in seconds from anywhere.
Improved Efficiency
Running a large luxury home is expensive as it is, and the extreme heat in the Middle East makes running air conditioning take a big toll on a homeowner's bank account. Homeowners will be very pleased with the energy and cost efficiency of LG VRF technology. VRF systems have the ability to run at the capacity needed to deliver the desired temperatures to each area of the house. Cool air can be increased or decreased in different regions of the house depending on the needs of a specific room or area and running at partial load capacity can significantly reduce energy costs. Energy consumption is also reduced by VRF systems, which is not only good for the homeowner but also good for the environment. The reduced installation and operational costs deliver even further benefit to both the developer and the homeowner. LG Multi V systems also fully comply with green building regulations and ESMA requirements in the UAE.
The Sound of Silence
Conventional HVAC systems typically run powerful fans at full-blast to allow air to reach areas far away from vents and can be quite loud, particularly when the system switches on. VRF systems run consistently at lower capacity, so not only are they more efficient, but they are also much quieter. With an LG Multi V system, homeowners won't be disturbed by units continuing to turn on and off or have to endure the sound of loud fans whirling in the background.
A Solution for any Environment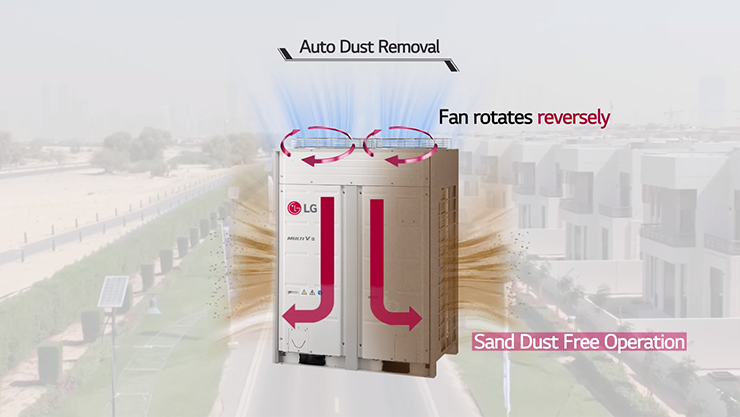 VRF systems also offer a range of benefits to accommodate high-end homes in various environments. For example, in the UAE, there are issues with air quality due to the high amount of dust that comes from sand in the desert region and these small dust particles can lead to health risks and lead to dust residue build up. LG VRF systems allow for auto dust removal that reverses airflow to eliminate up to 60% of dust that collects in the system and keep systems running consistently at high performance even in the harshest of climates or conditions.
Strong Support Infrastructure by LG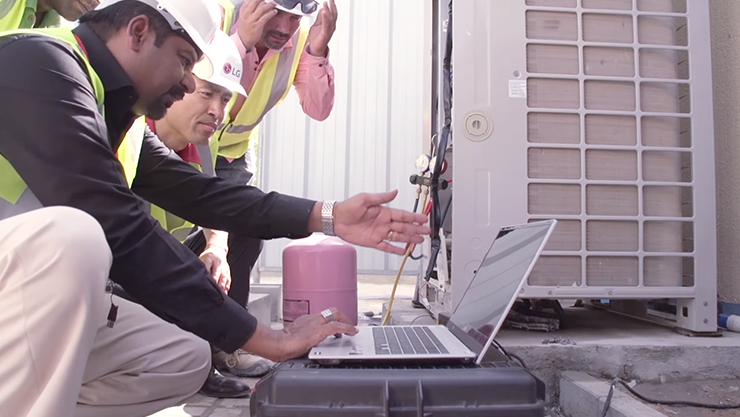 LG provides full support from design to complete integration to ensure the efficiency and performance of the products. In addition to the support infrastructures such as engineering, design, and installation supervision, LG also provides direct service support such as warranty and annual maintenance, so the high-end housing complex developers and luxury homeowners can depend on the maintenance and support delivered by LG.
In the same way, LG VRF systems expanded the innovation of designs in commercial spaces, it is now making its mark in the high-end residential market. Improved performance, convenience, and efficiency are all driving factors in turning the heads of luxury home developers and owners in the Middle East. As the market leans towards VRF systems, the trust built up through long term relationships between LG and our customers will only get stronger and luxury homeowners will soon be enjoying absolute comfort and convenience.
Find out for yourself how LG Multi V technology is taking luxury to the next level!