LG Electronics demonstrated its products specialized for the North American market at the world's largest HVAC exhibition, AHR Expo 2018 (The International Air-Conditioning Heating Refrigeration Exposition), held in Chicago from January 22 to 24.
LG Electronics opened 3 exhibition booths in a 556m2 area with a 'control exhibit' featuring connectivity based HVAC control solutions, a 'product exhibit' featuring various system air conditioners and a 'component exhibit' featuring compressors and other components. This is LG's first time to dedicate a booth entirely to HVAC control solutions.
LG introduced its BMS (Building Management System) MultiSITE solution in its control exhibit. This solution was developed based on North American standard Niagara technology and makes it possible to connect and manage equipment and devices in a building such as lighting and security systems. LG also exhibited an array of IoT devices that connect with system air conditioners in the home. These devices included the AI based Google Home, Amazon Echo, Next and Honeywell.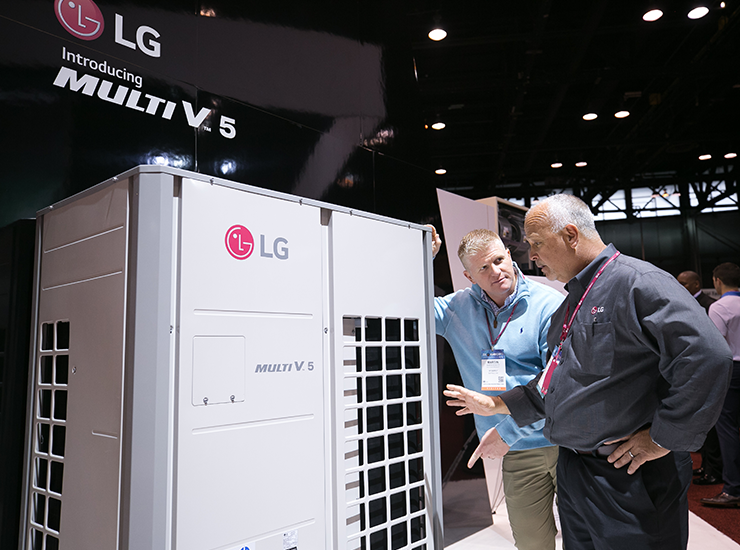 In the Product exhibit, LG introduced various products such as the Multi V and Multi F solutions that maximize heating and cooling depending on the size, characteristics and uses of a building.
The Multi V is embedded with LG's own high-efficiency inverter compressor that simultaneously delivers high performance and energy efficiency and is allowing the LG brand to become a leader in the industrial HVAC market. LG supplied its Multi V solution to the CBS Columbia Square shopping mall in Hollywood, California in November of last year and are receiving acknowledgement for the performance of its products.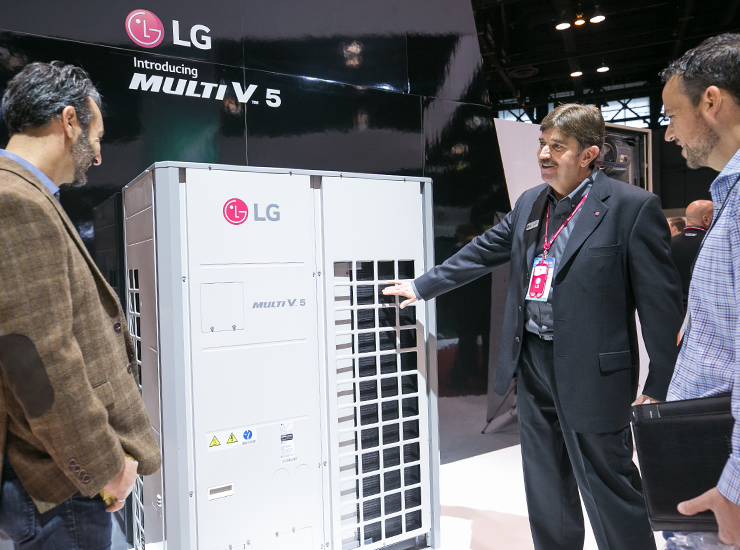 LG Electronics is also a leader in heating solution product specialized for cold climates that are suitable for the frigid weather in the Northern United States and Canada. The Multi F solution was developed to operate in -25°C (-13°F) and has received Energy Star certification from the US Environmental Protection Agency for high energy efficiency.
LG Electronics also exhibited components especially designed for installation in HVAC products. LG is planning to target the US system air conditioner market with components such as its Two-Stage Scroll Compressor and Unitary Duty Rotary Compressor that are improving the performance of products with LG technology.
LG Electronics H&A Business Department director, Daehyun Song reinforced, "Based on LG's own technology, we are committed to the foundation of 'benefit based growth' in the North American HVAC market with specialized products and solution that meet customers' need in the region."