HVAC solutions provide a building with precise and efficient control of its environment. As we discussed previously, HVAC solutions can be very complex and provide a wide range of benefits to a variety of building types. The most significant benefit is the customizability of these systems and how they can cater to the needs of specific building architectures. In this post, we will take a look at how HVAC solutions work in shopping malls and large indoor shopping centers, which require spaces like atriums (open meeting points), retail stores and food courts.
Atrium
LG's advanced computational fluid dynamic analysis enables architects to optimize air flow and temperature distribution throughout diverse and complex spaces. A shopping mall presents unique challenges in comfortably heating and cooling the large multi-level atriums and courts while simultaneously keeping shops of different sizes at comfortable temperatures. Large entryways and open shop fronts also make the temperature balance between these diverse spaces difficult to maintain but the LG system consolidates temperature management of these spaces as well.
Retail Store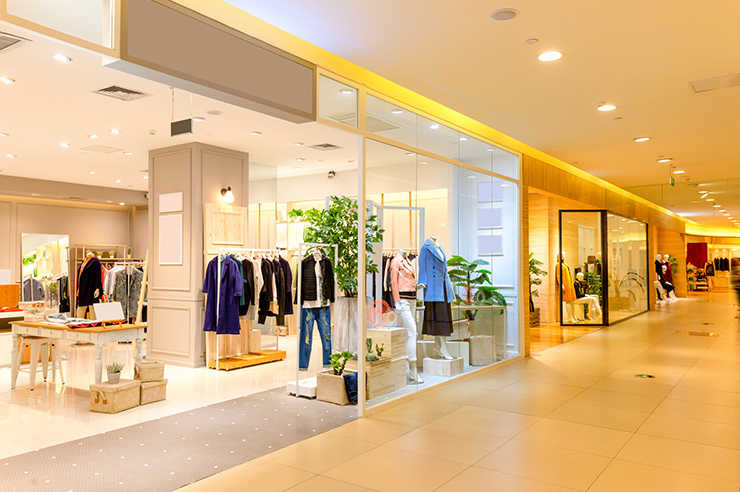 Individual retail shops come in all sizes and designs, and keeping the appropriate air flow under control is another challenge in heating and cooling shopping malls. LG Multi V can control the air volume and distribution for each shop individually depending on the size and customer traffic in each shop. LG's sleek and flexible systems also provide freedom in streamline interior designs. The LG PDI system allows shopping mall operators to manage billing for individual retail shops and shop owners to further help allocate and organize expenses.
Food Court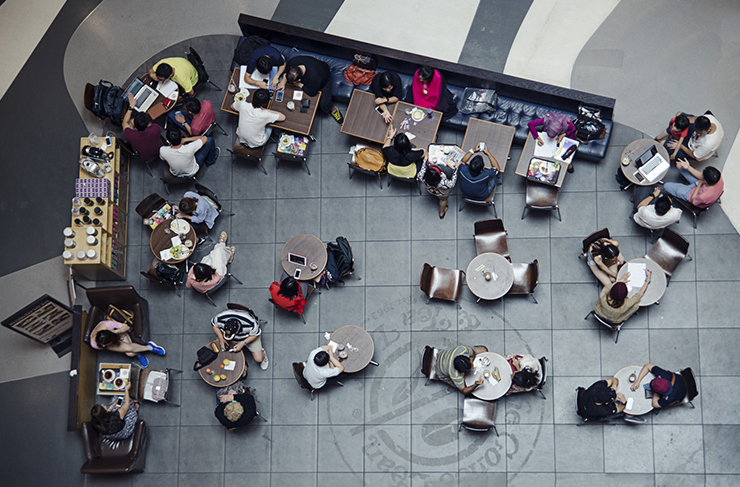 Food courts in shopping malls see high volumes of customers and lingering food odors are often a problem. Kitchens can also cause high air pollution levels even throughout large spaces. LG AHU (Air Handling Unit) CO2 sensors can detect the air quality in a room or space and the system will provide fresh outside air while eliminating high CO2 concentration.
Central Control Solution
LG Control Solution is essential to the efficiency of a shopping mall and LG Control Solution provides a wide range of solutions optimize energy consumption. The Peak Control function allows building managers to limit wattage usage during peak hours through control of indoor units and the energy management system provides monitoring and control of all elements of energy consumption throughout the shopping mall. Visual navigation shows power usage within the mall across floor plans that can be centrally monitored and managed from one place. System control can also be managed from a mobile device for real-time control at any time and from anywhere. Individual energy billing for each store owner even easily be managed using data from power distribution indication systems. Non-LG products can also be integrated into the LG Control solution for the ultimate in convenience and expandability.
Comfortable environments not only bring customers into stores but also keep them there longer. For this reason, it is imperative to keep a shopping mall at the right temperature for each season while monitoring and controlling energy consumption to regulate operation costs. Furthermore, LG HVAC control solutions deliver a fully integrated system that gives complete control of any shopping mall to the building manager. Meeting the needs of unique and complex structures can be difficult but LG HVAC solutions provide systems that meet this challenge head on.