LG Electronics presented a number of exciting B2B energy solutions at the 37th Korea Energy Show held at the Korea International Exhibition Center (Kintex) in Ilsan from September 19th to 22nd. Korea Energy Show is Korea's largest energy exhibition, and is hosted by the Ministry of Trade, Industry, and Energy, and organized by the Korea Energy Agency.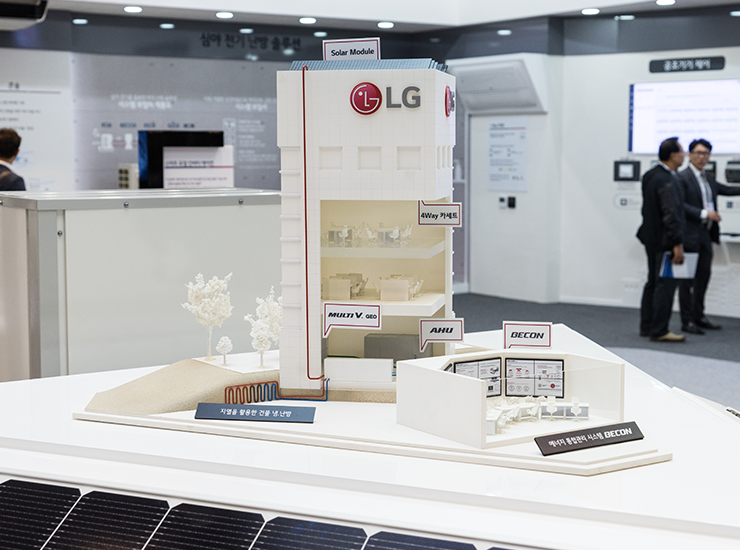 At the "Total Energy Solution" booth set in a 270㎡ room, LG Electronics showed its products for every energy-related-field such as production, storage, and energy conservation. NeON® R and solar modules with Korea's largest output and efficiency, energy storage systems (ESS), power conditioning systems (PCS), power management systems (PMS), and batteries were some of the products that were exhibited.
LG Electronics also introduced a "nighttime electric heating solution" which enables inexpensive heating by using electricity at night when the power consumption rate is lower, and an "inverter scroll geothermal heat pump", a high-efficiency conditioner that utilizes thermal heat which keeps a constant temperature (15±5℃). Geothermal heat refers to the heat energy reserved 10-15m underground, which is stable and barely influenced by circumstances above ground.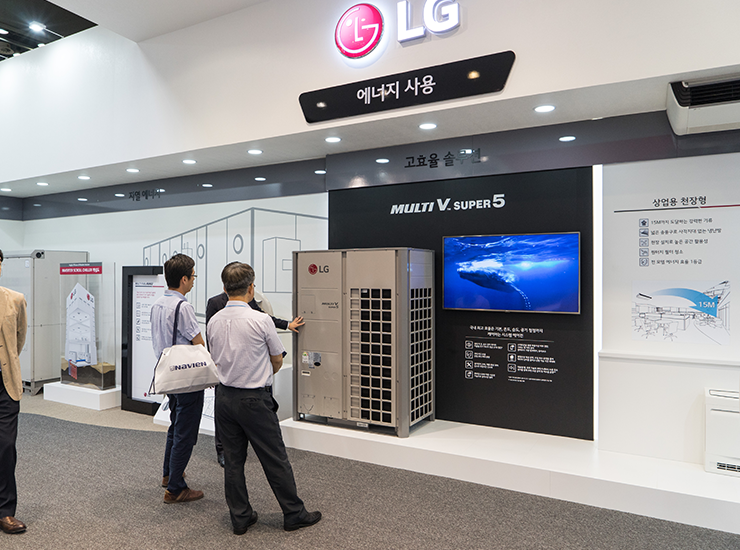 LG also revealed their Multi V Super 5 air conditioning system with the highest energy consumption efficiency grade and BECON, a solution for optimal energy management, which monitors, analyzes, and predicts a building's power consumption.
Some of the products that drew attention from visitors were the AI-based LG Dual Air Conditioner which operates by detecting whether people are in the room and whose dehumidification and air purification functions can be used all year round and the PuriCare 360˚ air purifier that filters yellow dust, ultrafine particles, allergens, and noxious gases for more effective purification.
It was a chance to have a look at eco-friendly, highly efficient, and optimal energy solutions for all aspects of energy use including storage, consumption, and management.