Oil Free Compressor
LG has launched an updated model of its inverter Centrifugal Chiller featuring increased capacity as well as the company's unique gas-bearing technology. As the world's first oil-free inverter Turbo Chiller, the new model is designed to operate effectively without relying on lubricating oils. This improved model boasts an impressive 300RT capacity, giving LG a diverse oil-free Inverter Turbo Chiller lineup that ranges from 100~300RT in size.
The flexibility of LG's Inverter Centrifugal Chiller portfolio means that there is a perfect solution for every consumer need, particularly for small and medium sites where high energy efficiency is necessary.
The recently launched 200/300RT models are equipped with multiple compressor systems which help ensure that the Centrifugal chiller achieves up to 20% part load operation year round, even when facing outdoor temperature fluctuations such as those found in tropical climates. By applying a high-efficiency inverter and a two-stage compression cycle, the new chillers are able to register an integrated part load value (IPLV) of 11.4 while simultaneously recording a 6.4 coefficient of performance (COP) rating, the industry's highest level of efficiency. In doing this, the 25~50% load requirement results in operating costs that are 64 percent lower than traditional fixed speed screw chillers. In addition, users can remotely monitor the chiller's operational status and issue commands through their smartphone or a PC.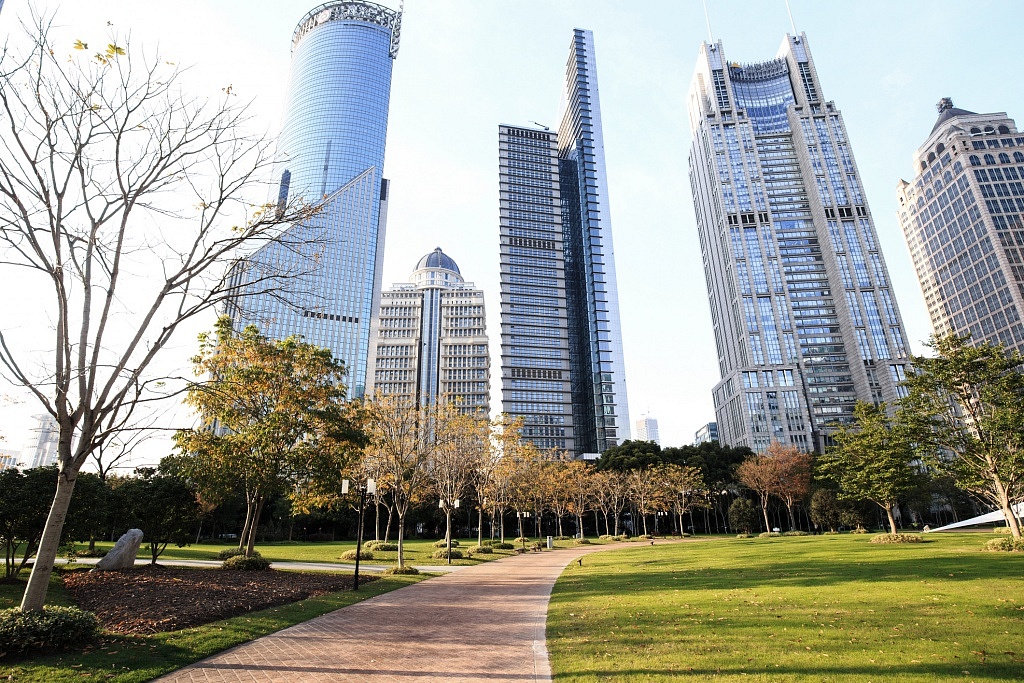 High Lift Centrifugal
LG's heat pump and air-cooled centrifugal are based on the company's high-lift aerodynamic technology and impeller designs. Requiring only a small amount of energy from the surrounding environment (in the form of waste heat or river water) the efficient heat pump drives the thermodynamic cycle which transfers heat from low temperatures to high.
The heat (80℃ hot water) generated from LG's high-lift heat pump is made up of 70% heat output and 30% electric energy.
The outstanding energy efficiency of the high lift Centrifugal reduces CO2 emissions, making it an attractive eco-friendly alternative to conventional boilers or heaters.
LG's high-lift heat pumps use seawater, river water, processed water and recycled heat as a power source and can be used as a air-cooling unit in conditions where water is not easily accessible.
With a water outlet temperature of 80℃, LG's Centrifugal Chiller is able to supply over 9GW of heat, offering customers a new level of value in settings where high-lift performance is needed.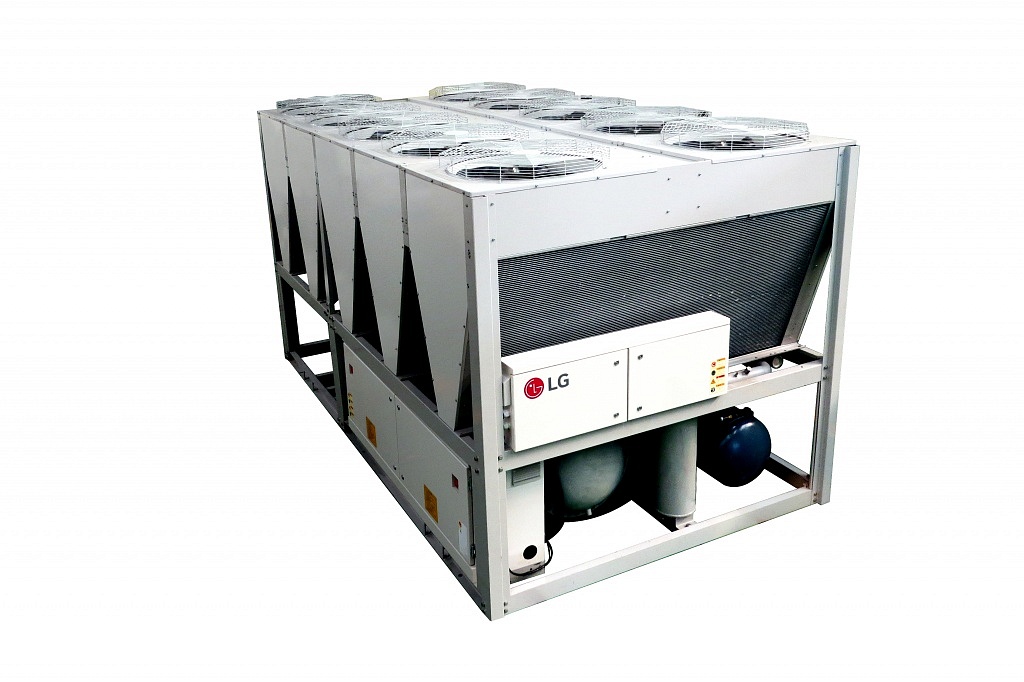 Micro-Channel Heat Exchanger Screw Chillers
LG will launch its brand new air-cooled screw chillers equipped with micro channel condensers, high-efficiency falling-film evaporators and the company's unique low noise fans in October.
The evaporator and condenser's enhanced heat exchange capabilities have resulted in a 20% reduction in carbon footprint (compared to previous standard models).
The reduced size and weight frees up space in the installation area of the building for consumers to use as they wish. Moreover, the refrigerant (R134a) charge has been reduced by 15%, making it even more environmentally friendly.
LG has conducted extensive lab research and field experiments to boost the micro channel condenser's corrosion resistance, and have opted to employ aluminum alloys for the micro channel condenser's tube, pin and header.
The aluminum tubes, pins and headers are joined together through a brazing process, minimizing the heat resistance between the tube and fin, and also the resulting structural strength is greatly increased compared to conventional fin-tube panels. Using a micro channel condenser, overall heat transfer and structural strength has been enhanced while reducing the weight and refrigerant charge.
These high-efficiency drip-fed evaporators, drop liquid refrigerant onto the evaporative heat transfer surface, and use a film boiling process that has higher heat conductivity than standard pool boiling.
This makes them 20% more efficient in heat transfer than competing flooded-type evaporators.
In the evaporator, LG's sophisticated technology is used to separate, distribute and drip the liquid refrigerant to the evaporative heat transfer tubes and use a film boiling phenomenon that has a higher heat transfer rate than standard pool boiling. With this technology, the new evaporator is more compact and uses less refrigerant than flooded evaporators.