Compact New Centrifugal Chiller Boasts Exceptional Energy Efficiency
LG  introduced the company's newest inverter Centrifugal chiller earlier this June. The exciting new chiller differentiates itself from the competition by implementing LG's cutting-edge air-bearing technology which allows it to operate without lubricating oil.
The new LG Centrifugal Chiller achieved the industry's highest energy efficiency rating thanks to its effective three-level inverter and two-stage compression cycle. This promising technology allows the Centrifugal Chiller to register an integrated part load value (IPLV) of 11.3 while simultaneously recording a 6.4 coefficient of performance (COP) rating. The use of LG's oil-free inverter technology in its Centrifugal Chillers results in operating costs that are 29 percent lower than traditional screw chillers which operate at a fixed speed.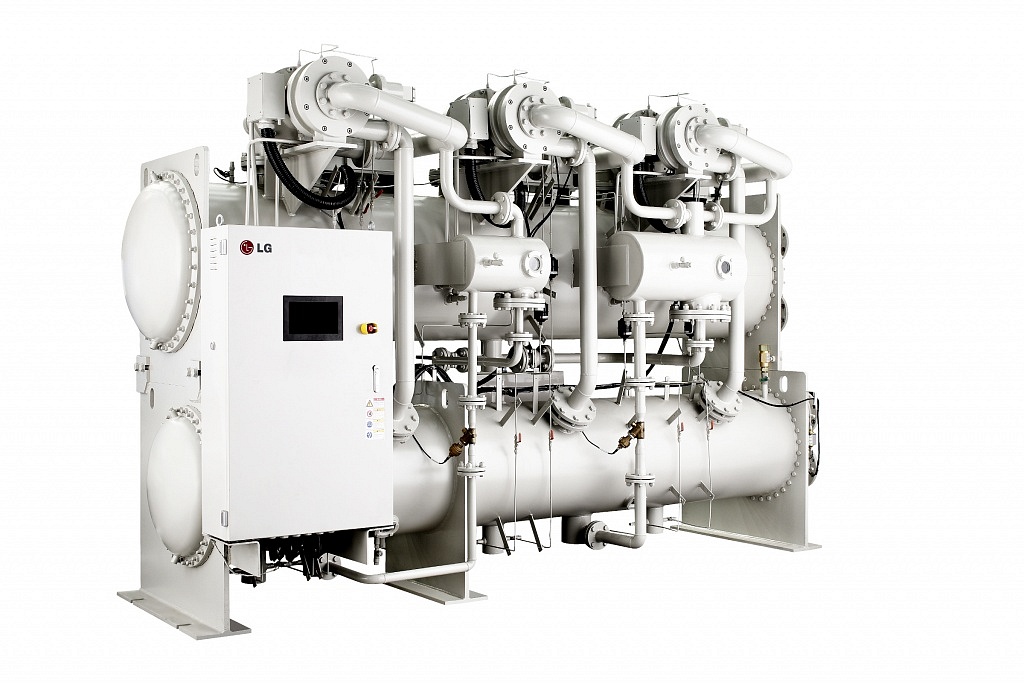 With its 100RT engine, the LG Centrifugal Chiller is only 2 meters tall, 1.1 meters wide and 2.5m deep, it can be installed in even the narrowest of spaces. The incredibly compact Centrifugal Chiller also weighs just 2.3 tons, making it very easy to transport by general freight elevator.
Furthermore, the Centrifugal Chiller boasts a high speed direct connection, a closed impeller and variable diffusers which allow for it to operate at a mere 74dB, nearly completely silent. In keeping with LG's record of innovative technology, users can monitor the chiller's operational status and control it through their smartphone or a PC.
"We are proud to launch the world's first air-bearing compressor chiller, the product of six intense years of research and development," said Park Young-soo, Vice President of the LG Chiller Business Division. "We have set our sights to the very top, and LG aims to hold on to its lead in the international chiller market by continuing to introduce advanced, industry-leading products. We will work hard to release innovative products which offer outstanding energy savings but also result in an improved overall user experience."