Aries Hotel & Spa in Zakopane, Poland was designed especially for guests who love to relax in a warm and luxurious atmosphere. The 'four star' hotel is located in the heart of Zakopane, just steps from the picturesque Kruowki – the most famous pedestrian Boulevard in Poland. Aries Hotel & Spa is designed in the tradition of its predecessor – the legendary Tourist House PTTK – which was a legendary hotel that was famous throughout the region.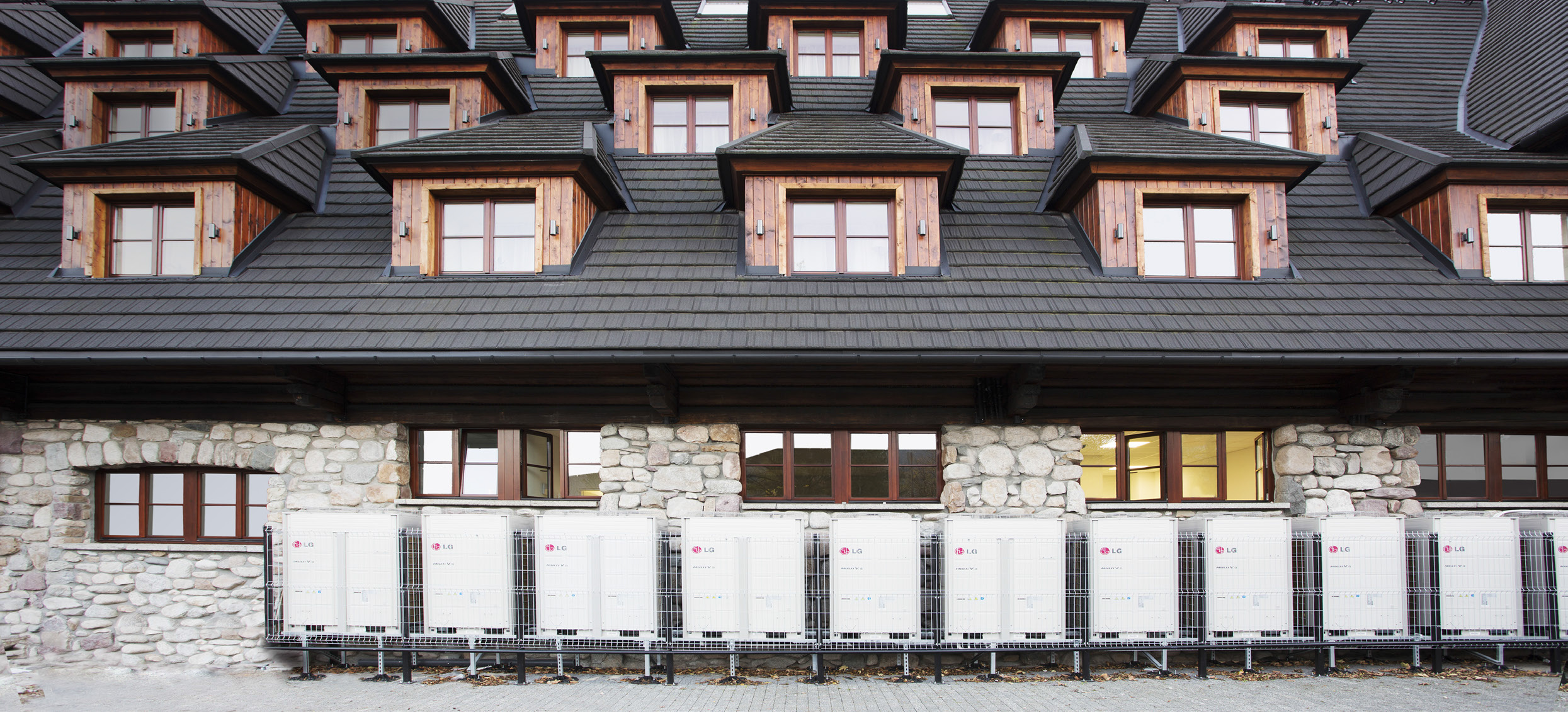 A central challenge during the restoration process was to ensure the continuity of the original building's legacy, while also maintaining a balance between classic and modern building solutions. Management also insisted that the air conditioners run with very little noise so as not to disturb the guests. The installation team – Emskiego Technika Klimatyzacyjna knew that effectively using the limited space allotted to them for the HVAC system would be crucial to a successful installation.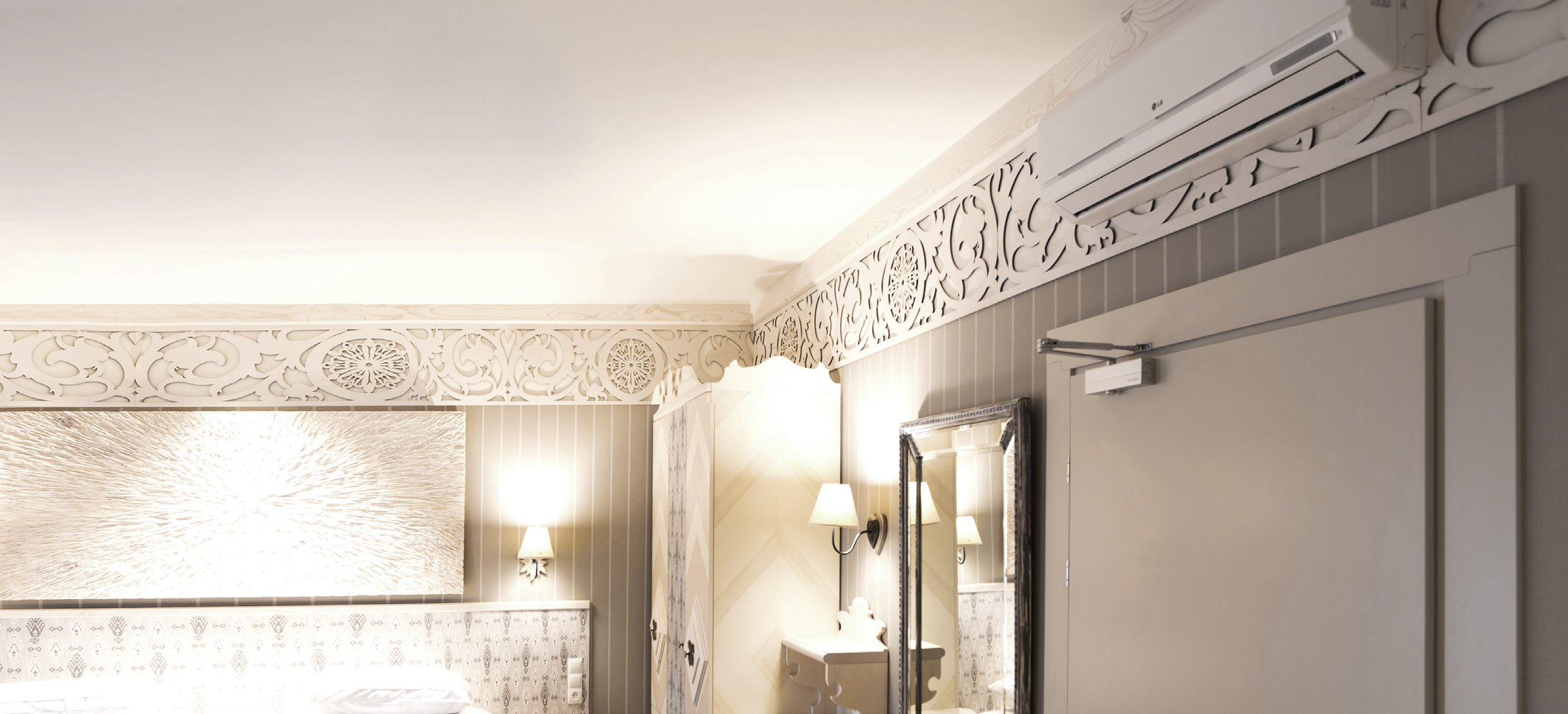 The HVAC portfolio proposed by LG gave the hotel board an advanced Multi V IV air conditioning system that met their demands for quiet operation and the hotel's aesthetic preservation. The key criteria in the choice of a new HVAC solution included: low operational noise, reduced electricity consumption, convenient control mechanics and continued manufacturer support.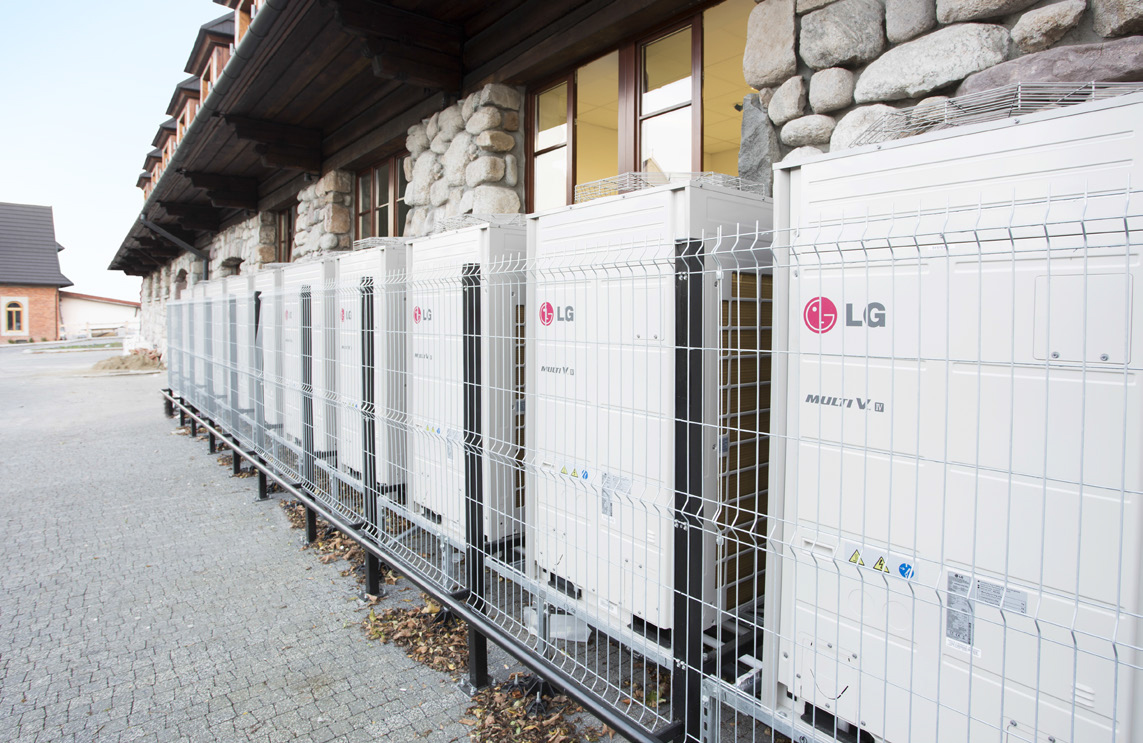 By offering unrivaled installation flexibility, operational efficiency, power consumption and maintenance costs, LG solutions were an excellent for the Aries Hotel & Spa. "Due to its flexibility and the small size of its units, the LG Multi V IV was the perfect solution for our already existing buildings and the recently constructed additions," said the investor. "LG's system does not require excess room for its engine, pumping stations, large diameter pipes or any other components."