The most powerful sensory input for analysts, our human eyes, have more bandwidth and processing power than smell, sound, taste or touch. Presenting data through information visualization is therefore an effective way to utilize the strong capabilities of human perceptual systems.

– Perer, Adam. 2012. "Chapter 1: Introduction" In Beautiful Visualization, edited by Julie Steele and Noah Iliinsky. O'Reilly Media.

In the field of administrative business analysis it's quite common to hear that a single picture is more valuable than data on a list. A concept closely related to this idea is data visualization, a method to make data easier to understand by using visual instruments.

The best way for IT devices to visualize data in the most intuitive manner is to utilize their display screens, since the key function of a display itself is to express data through visualization.

As consumers are getting smarter by comparing data precisely, products that provide information on their displays are becoming more common in the market. Data provision with display screens is a "win-win" strategy for both sides of the market, since providers can win consumer trust by providing data, and consumers can utilize devices more effectively based on the provided data. Now let's take a look at some examples.

LG PuriCare – Check Air Pollution Levels with Colored Sensor



PuriCare, LG Electronics' Air Care brand, mounted a display screen and a purifier light onto one of their models. It has a PM 1.0 sensor to detect super-ultrafine particles smaller than 1.0 ㎛, and digitize the concentration of invisible dust particles on its screen. With this function, users can see exactly how polluted their indoor air is and respond to changes in this environment.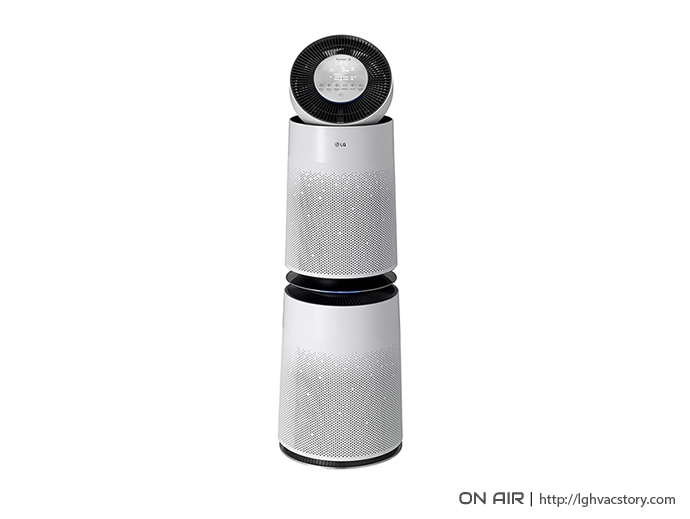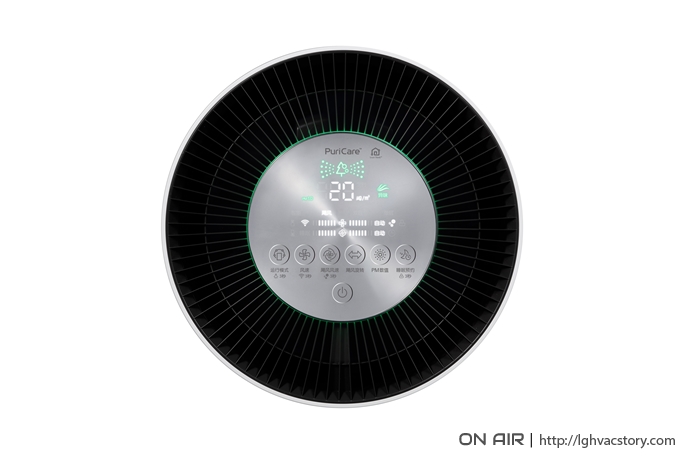 Full view and top view of LG Air Care released in China

As dirty air gets cleaner, the light gradually changes from red to green. The air purifier can also act like a piece of designer furniture, since its lighting is similar to a mood light.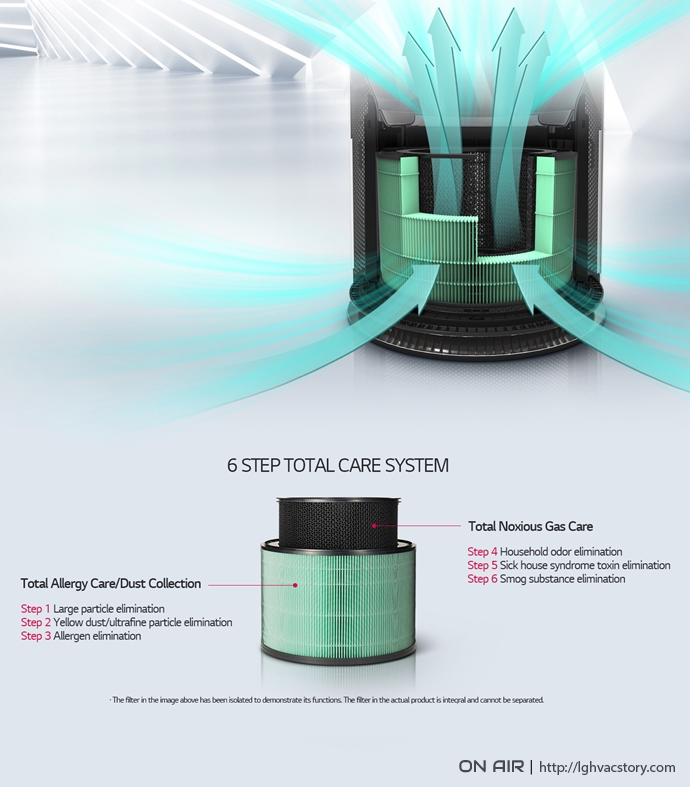 The reason this model is special is because it has a six-step total care filter system which eliminates everything from allergens and smog substances (SO₂ and NO₂) to toxins that cause sick house syndrome (toluene and formaldehyde) and other bad smells created in the house. The "clean booster" on top of the outlet turns purified air into a strong wind which blows up to 7.5m. Sending clean air to the entire house becomes quite easy with this booster.

Transparent Refrigerator – Transparent Electronics for Better Credibility

"Is the cabbage I bought last week still fresh?"
I'm sure you must have asked yourself questions like this. Transparent electronics are here to help. Thick metal and plastic electronics used to hide what was inside, but now they are opening themselves up to show what they contain.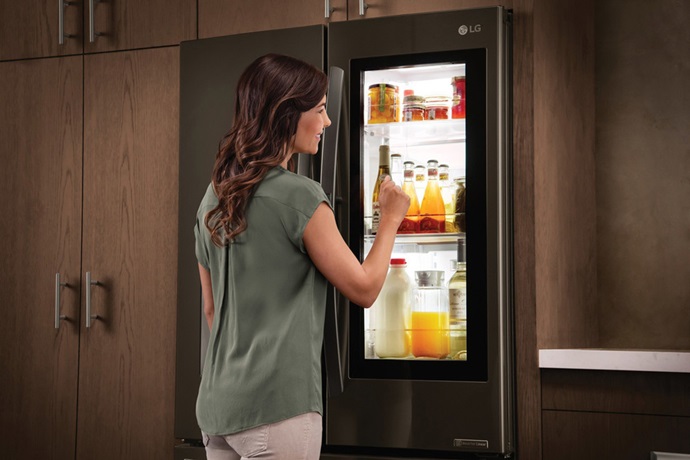 LG InstaView Door-In-Door

Once you knock on the door, it becomes transparent to reveal what's inside. You don't have to open the door every time to find out what's fresh or not. This door function helps speed things up in the kitchen while enhancing energy efficiency.

Let's imagine what might be possible in the near future. How about a notification system through which you can set storage periods and get alarms before foods expire? Or a display that shows the freshness of each item? We'll see how refrigerators are going to change our lives.


Smart Watches – IT Devices That Know You Better than You Do

"Height: 174cm, weight: 80kg, chest girth: 120cm"
What we know about our own bodies is through these basic measurements, but smart devices that know your body better than you do are about to change everything. The best examples of these are smart watches which display your heart rate, body temperature, blood pressure, breathing, and sleep patterns.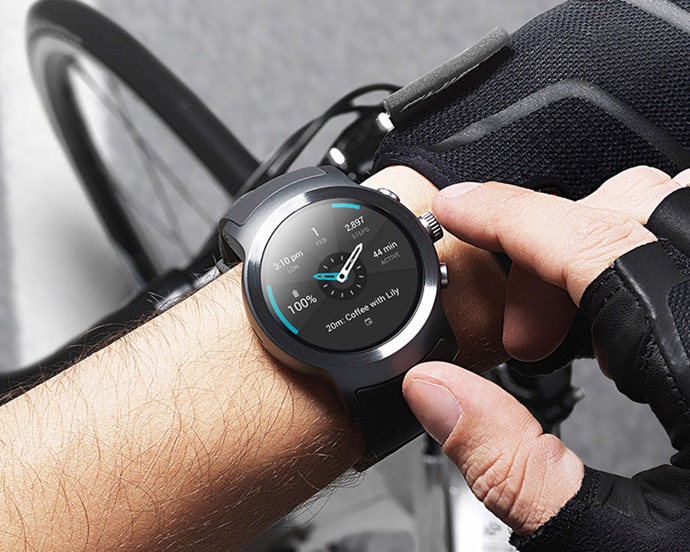 LG Watch Sports LTE

Smart watches are currently evolving into fitness coaches which can advise users how to correct their form when doing push-ups, sit-ups, and squats. Besides, the data they provide can even save you in emergencies. For instance, a man in San Diego checked his heart rate with a smart watch and saw an abnormally high result. He decided to visit the hospital, where he ended up getting an emergency surgery which saved his life.

The reason data is about more than just numbers is because it holds interesting stories. It gives us insights and changes the way we behave by providing new information. Data visualization is a method that shows data in detail and helps us understand it more clearly. As we are depending on data more and more these days, the influence of data visualization will expand in the near future, just like the products introduced today will.