In India, it starts to get hot in March and the hottest days are in May, but an untimely summer hit the country this year. People of Bhira Village in Maharashtra were especially affected by this 46.5℃ (115.7℉) heat wave. This is about 5℃ higher than in previous years.
What is a Heat Wave?
A heat wave is a phenomenon where abnormally high temperatures last for days or even weeks in the beginning of summer. The causes can be various including foehn winds, heightened insulation due to anticyclone downdrafts, and raised temperatures from solar radiation. The actual temperature and how people feel can be different, and the heat index is used to show what temperature people feel by considering humidity and temperature at the same time.

Bhira Village is surrounded by the 2,000ft high Sahyadri Mountains and is located far away from a dam. Having a heat wave as hot as 46.5℃ is very unlikely, given its geographical characteristics. Expert analysis says this heat wave is probably caused by ever-expanding urbanization, El Nino, and global warming.

Residents had to suffer even more, since the village frequently had blackouts due to its poor electric facilities. India Meteorological Agency Department predicted that the heat wave will last at least for a while, and advised people to drink enough water and have healthy meals.


India in Untimely Heat Wave
Due to the excruciating heat wave, you can barely see people outside in the middle of the day even in large cities like New Delhi. Rickshaw drivers whose businesses heavily depend on tourists are having a hard time as well, since hardly anybody is outside. 330 million people, which is roughly a quarter of the country's population, are expected to suffer from water shortages due to this year's heat wave and drought.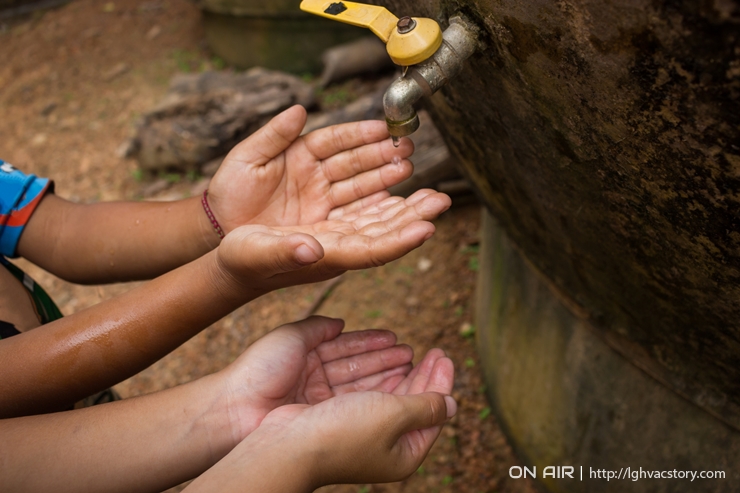 Recently there was even a video of a king cobra taking water from a human in a docile manner, unlike its usual nature, which demonstrates how bad things have gotten
(Saharan Gahir's Video)
.
Poor harvests are driving many farmers to commit suicide every year as well, and farmers are now forming protests called "skeleton demonstrations" to demand the government take better measures against droughts.
Expanding Air conditioner Market Due to Climate Change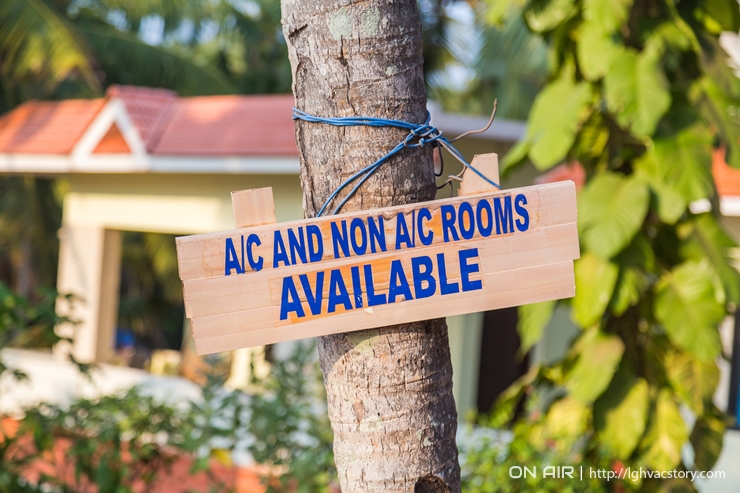 The air conditioner market is growing fast in India due to heat waves. Air conditioners are becoming a definite must and are considered one of the first things a newly-wed couple must buy. Facing a large and growing market, HVAC companies are also launching products specifically targeted to Indian consumers. Let's see what kinds of environments are considered for these products.

✓ Does It Work Even in Monsoon Season? – Monsoon Comfort
India is heavily affected by seasonal monsoons, and southern regions especially get heavy rain between June and September. In order to be prepared for high humidity caused by monsoons, LG developed and applied Monsoon Comfort technology. Monsoon Comfort saves up to 36.4% of energy compared to other dehumidification functions in existing air conditioners, by controlling humidity and preventing over-conditioning.

As for the external fan, anti-corrosion technology was used in coating the major components like the heat exchanger and exterior panels, so they can be protected from water and other causes of corrosion.

✓ Can It Get Rid of Bothersome Mosquitoes? – Mosquito Repelling Air Conditioner


You can find mosquitoes all year round due to India's hot and humid climate, so it's easier to be exposed to the diseases they tend to carry. To prevent the annoyance and possible harm, LG Electronics developed an air conditioner with an anti-mosquito function, which repels these pests or curtails their mobility with an ultrasonic wave between 30~100KHz. An air conditioner that keeps away mosquitoes is certainly a surprising upgrade!

✓ Does It Work with Polluted Water?
Even though the Indian authorities are working to bust people who pollute the water, some regions still suffer from severe water pollution. Polluted water can corrode HVAC components and cause abnormal operation. LG HVAC products are designed to make it easy to clean slime and other substances, so that they can work even with severely polluted water. It's especially simple to maintain the heat exchanger, since cleaning it is very easy.

Today, we had a chance to look at the growing HVAC market which is evolving according to the changing climate in India. Global average temperatures are breaking records each year, and more and more people are suffering due to climate change. I hope we can all find ways to escape the heat this year!